Sweet Crust Pie with Cherry Conserve Recipe
Posted on
This cherry pie recipe is one of my favourite sweets to make for Sunday lunch. It's so easy to make and delicious to eat all of which means it's my ideal comfort food, especially if you serve it with a scoop of vanilla ice cream.
This version of cherry pie is made with a cherry conserve, instead of fresh cherries. This makes it quicker to bake and straightforward to prepare. You can have the whole recipe done at the same time as you are preparing your main meal.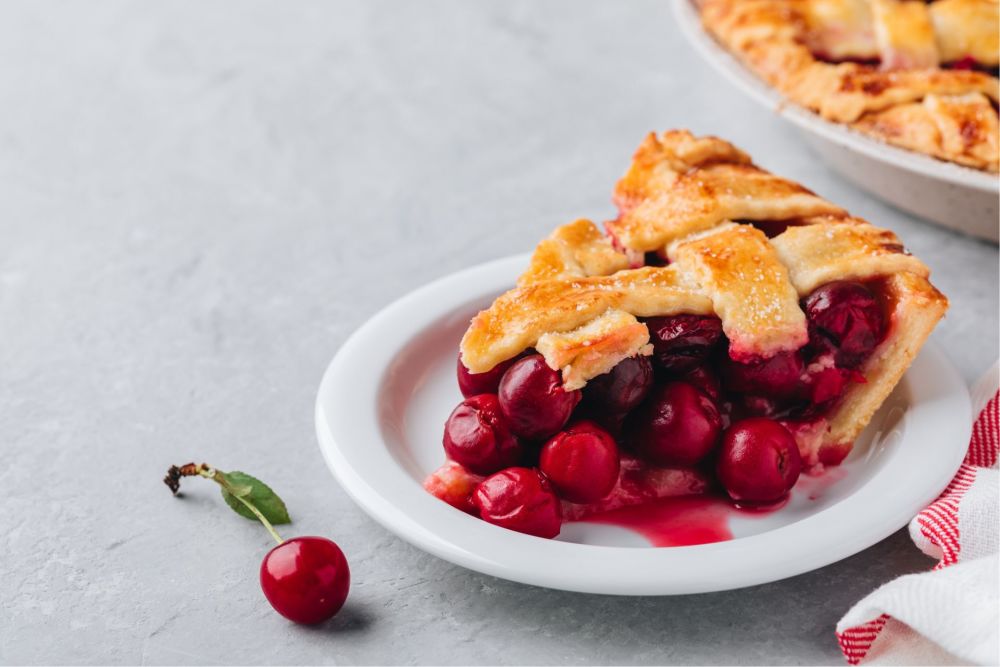 What I love about this recipe, is that every time you buy cherry conserve, you can choose a different flavour, which changes the final taste of the pie.