Pistachio Biscotti Recipe
Posted on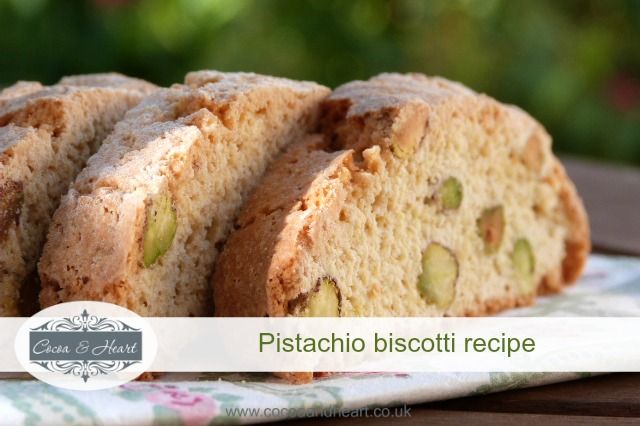 No matter which coffee shop you favour, the chances are that as you are paying for your daily shot of caffeine, you'll notice biscotti of various flavours beautifully arranged in a glass jar on top of the counter.
To me, they always looked like something that's tricky to make, because lets face it why else they would be relatively expensive to buy? Because of that I've never really looked up the recipe or tried them until few years ago. Now, I wish I've looked up the recipe long time ago!
Despite to what I originally thought, they were easy to bake and they tasted exactly like the ones in the shop. The first batch of this Pistachio Biscotti Recipe turned out perfectly, which if I'm being honest, it doesn't always happen when you are testing a new recipe.