Easy Plum Jam Recipe
Posted on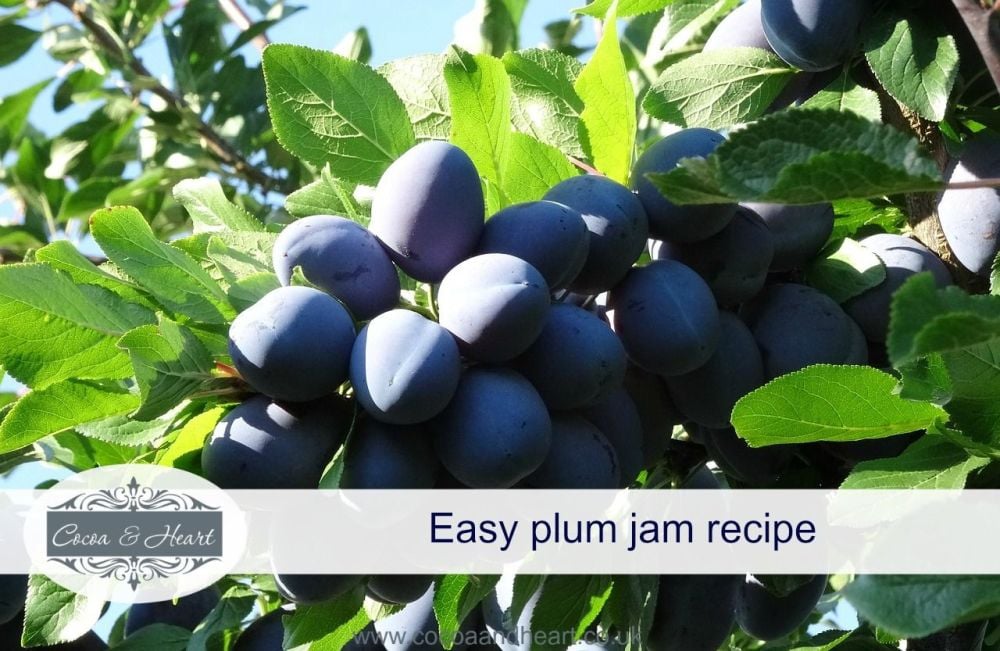 Autumn is always a happy season, since it's a harvest time and there is so much colour in the countryside. There is also plenty of fruit around and one of my favourite thing to make is a plum jam.
We used to make plum jam from plums from my grandmother's farmhouse garden and often mixed different varieties. The flavour was always a bit different and we sometimes added spices or alcohol to make the jam extra special.
I'd say that if you see a 'Pick your own' anywhere where you live, it's worth the efford to collect your own plums, as these will be perfectly ripe and sweet at the same time. You can, of course use a shop bought ones, but I'm often dissapointed with the flavour unless you buy a good quality and then it becomes expensive.
So, today I wanted to share with you my easy plum jam recipe, which I've tried and tested over the years.