Raspberry Maltesers, Chocolate Hen Parties and Amazing Cakes
Posted on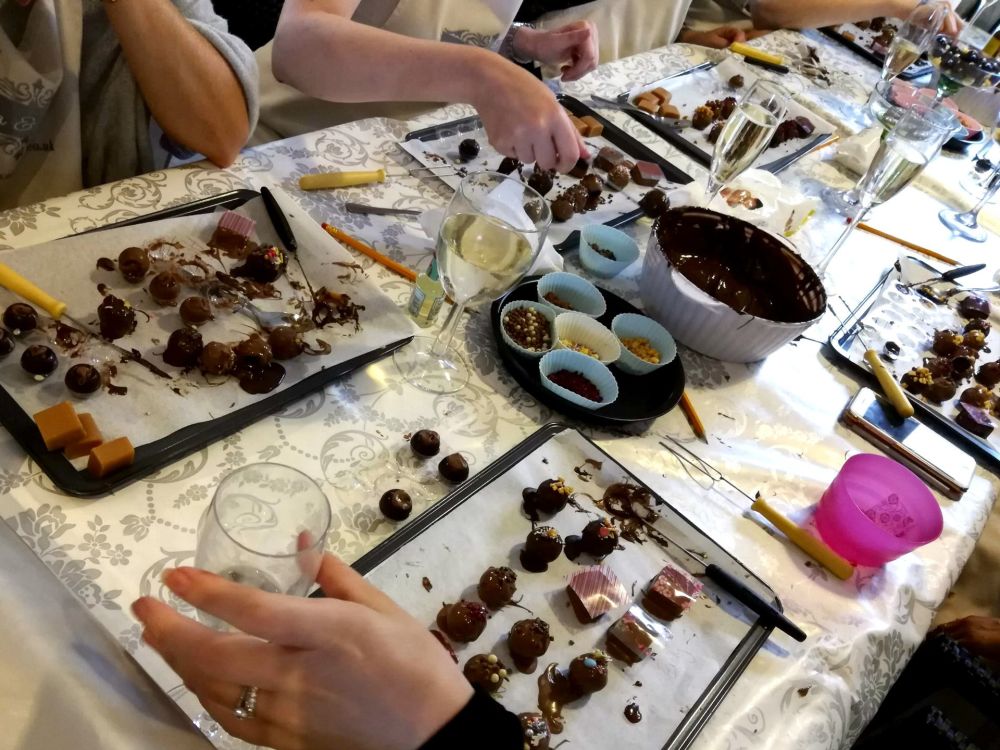 - THE CHOCOLATE EDIT -
Preparation is everything. That's the oft quoted mantra. And it's never truer than when it comes to preparing for one of Cocoa & Heart's chocolate parties. It takes the same time to prepare for a shorter party as it does for a longer one. The most important thing to do is first print out the checklist. It's in table form and divided into sections, such as equipment, ingredients, sundries and the like.
I usually start with the tablecloths which need wiping and cleaning. Trays need to be sorted out and aprons ironed. Again, I take the clean in that area. I find that there's something comforting about ironing aprons; although when you're ironed up to twenty aprons, all with the same Cocoa & Heart logo, yes it can get a big repetitive.
Oh yes, that assumes that they're all clean in the first place. If not, the washing machine gets a spin. Washing – whether by hand or using the machine is a big part of preparing for a chocolate party. It goes without saying that everything needs to be spic and span. Not everything can go in the dishwasher so plastic bowls and spatulas and dipping forks and prongs are often washed by hand. My hand! And rinsed several times as chocolate and cocoa butter can leave tell tale smears and fat deposits if not carefully cleaned first. As Magdalena has reminded me more than once!