What is white chocolate made of ?
Posted on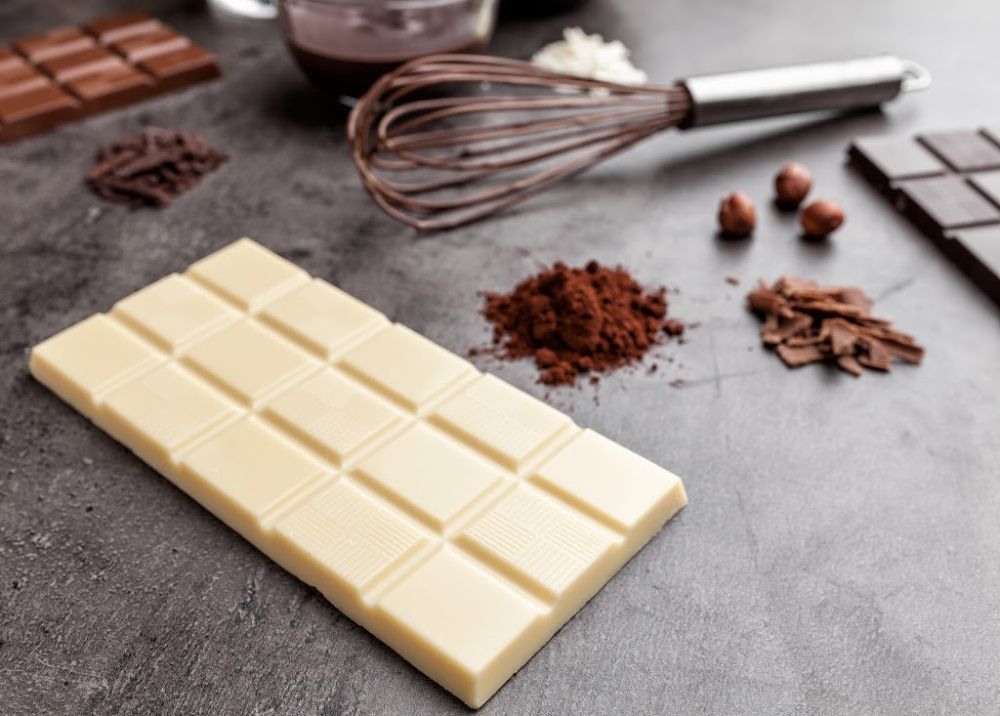 As Chocolatiers, we're used to being asked all manner of questions about our favourite type of confectionary in all its different shapes and forms. But one of the most asked questions concerns colour. And then it's usually closely followed up with another question about content. Guessed it yet? Yes, people often ask us: 'What is white chocolate made of?'
First shown 1961, Nestle's fair faced, whiter than white Milky Bar Kid was a familiar face on our tv screens for over two decades. Riding into the Wild West, he sang of 'the creamiest milk, the whitest bars, that's the goodness that's in milky bars.' Many of us grew up with the catchphrase 'the milky bars are on me' ringing in our ears.