Iced Coffee Recipe
Posted on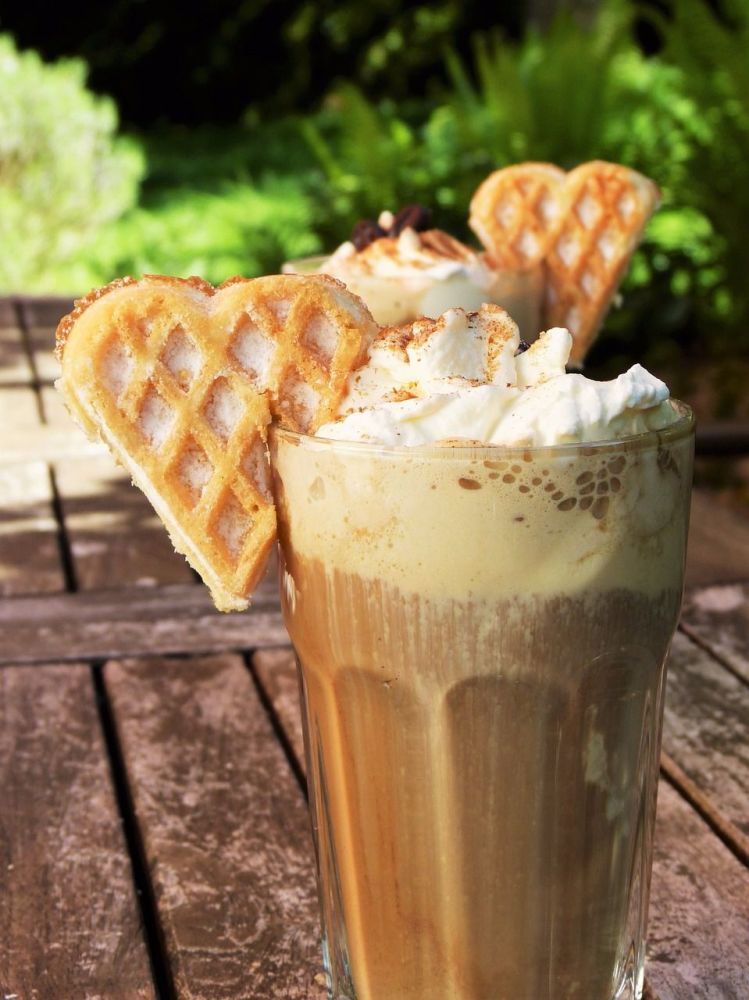 Iced coffee is one of my favourite ways of enjoying coffee in summer. Iced Coffee is very common drink on the continent, but not so much in the UK. Well, I think, it's time to change that!
Lot of people think, that you need to have a specialist coffee making equipment to make something fancy like an Iced Coffee, but the opposite is true! I'd recommend that you make your coffee the way you normally do and then turn it into an iced coffee. Whether you have an expresso machine, coffee maker with hot water dispenser, or just use an instant coffee, you can make a delicious iced coffee drink perfect for the summer.
I always offer refreshments, when I run my baking courses and this week, I decided to prepare my version of Iced Coffee. I was right that nobody really wanted a hot drink anyway and my iced coffee was a bit of a welcomed novelty.