History of Bread - The Bread Fork
Posted on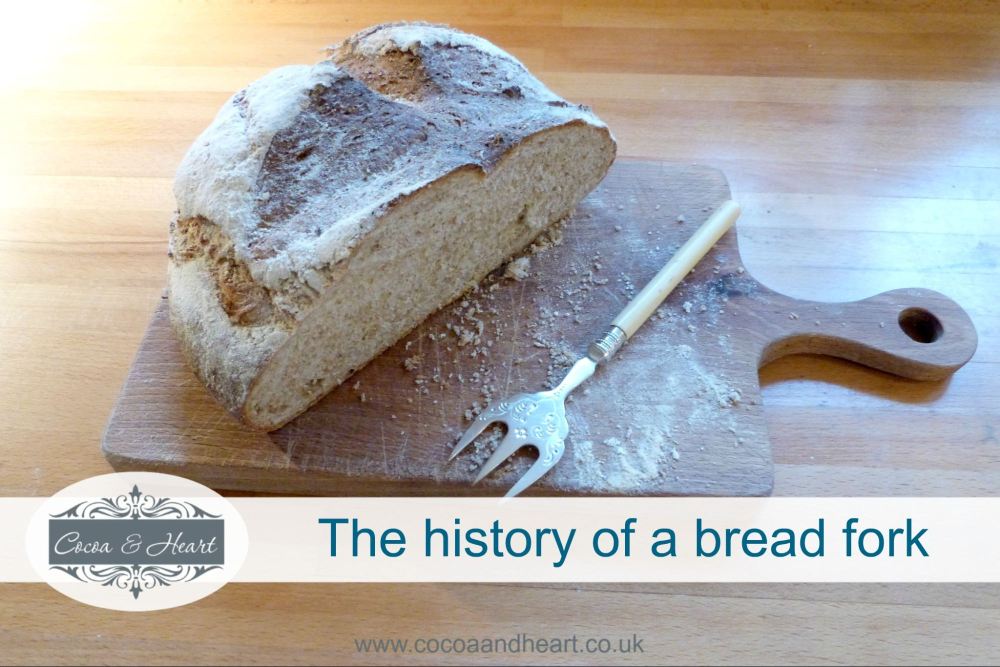 Well, now I have spoiled the surprise, haven't I?
What you see in front of you is indeed a bread fork and if, like me few months ago, you don't really know that such thing even existed - you are graciously pardoned!
I've always been interested in history. I find it fascinating to know, what's behind an object and how it interconnect with everything else. So, here is a bit about a humble bread fork, which I found in my local antique shop when I was looking for anything 'bread' related to use as a props for my next photo shot.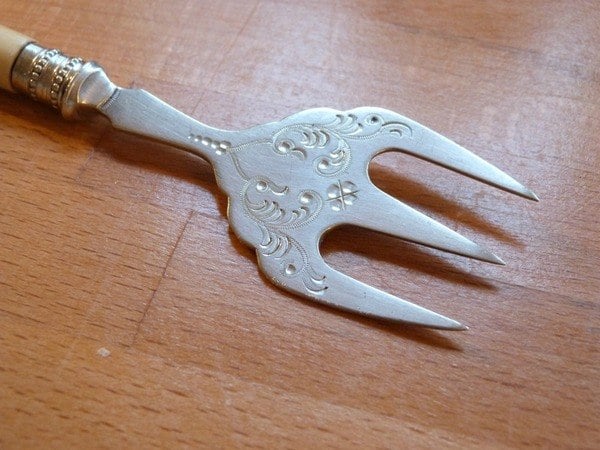 As far as I can work out, it was mainly used in Victorian times, when touching food was frowned up. Even in not so posh households, you had to have a bread fork to help yourself to the bread from a bread basket in the middle of table.
The most bizarre thing is that after you have used the bread fork and placed the slice of bread on your own plate, you could actually touch it with your hands and eat it! I found out that you could also touch cheese and some fruit - like grapes - again only when they were on your plate.
Bread was an important part of any meal, it would be served as a side dish to most dinners, so bread forks become quite common to use. The one I bought, would have been used in lower class household (probably) because, it's just has basic handle made from ivory. More expensive ones would be made from silver and be very ornately decorated.
In the 1890s they could be purchased individually for between 3s (15p) and 25s (£1.25) or in a boxed set with a bread knife for up to £1 10s (£1.50), depending on the materials and design. I bought mine for about £4, but have seen some really lovely silver ones for more than £25.
I even found a quote about the use of bread fork, written in 1860 in the advice manual 'The Habits of Good Society' , which talks about rules of etiquette when eating bread at dinner in 1860:
"Bread is of course eaten with the fingers, and it would be absurd to carve it with your knife and fork. It must, on the contrary, always be broken when not buttered, and you should never put a slice of dry bread to your mouth to bite a piece off".
Well that's us told then!
Whilst I don't suppose we will make much use of the actual fork, I think it has a fascinating history and I like to have it in my bread baking collection.
Happy Baking!
Magdalena
P.S. Here are other bread baking blog post you might like...
IS SOURDOUGH BREAD EASIER TO DIGEST? >>
SHOULD I BUY A BREAD MAKER OR A MIXER? >>