Iced Coffee Recipe
Posted on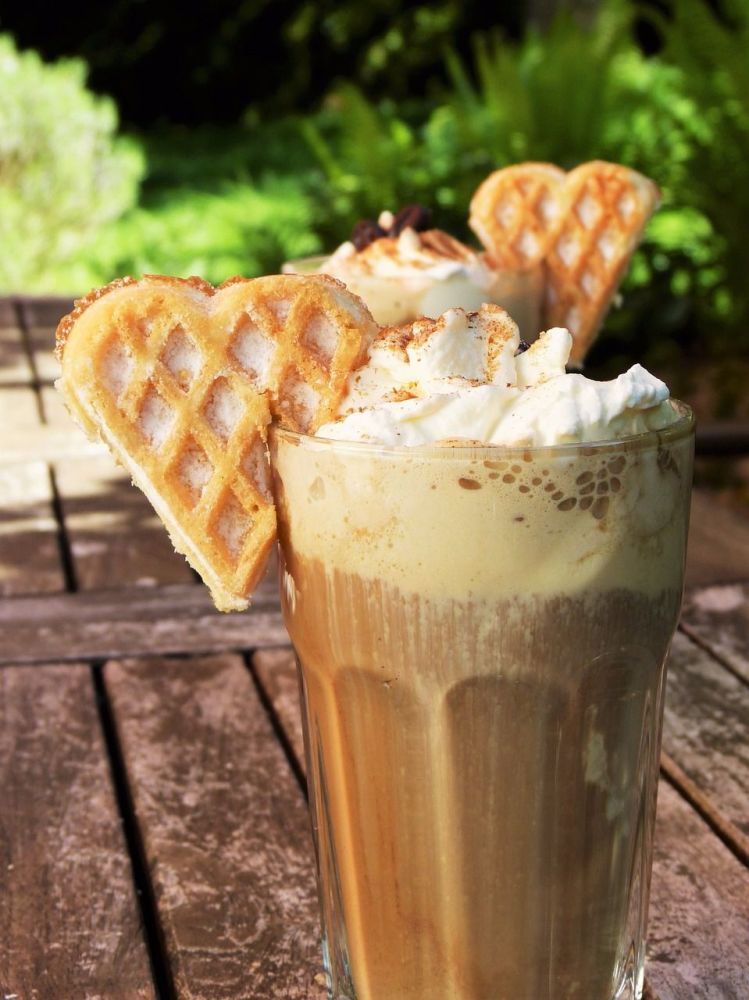 Iced coffee is one of my favourite ways of enjoying coffee in summer. Iced Coffee is very common drink on the continent, but not so much in the UK. Well, I think, it's time to change that!I always offer refreshments, when I run my baking courses and this week, I decided to prepare my version of Iced Coffee. I was right that nobody really wanted a hot drink anyway and my iced coffee was a bit of a welcomed novelty.
So here what you need for this Quick & Simple Iced Coffee Recipe:
Your favorite coffee

The best vanilla ice cream you can find

Milk (if you prefer it to ice cream)

Cinnamon (chocolate or similar delicious topping)

Ice cubes (if you made very strong coffee or don't have the time to wait around for it to cool down)
And this is what you do:
Make a strong coffee the way you normally do

Leave it until it cools down

Put in fridge until needed

When chilled pour in tall glass add scoop of vanilla ice cream (or milk) and sprinkle with cinnamon

Put your feet up and enjoy!
Now, it's your turn! Let me know what's your favourite iced coffee recipe - for now I'm sticking with my quick and simple Iced Coffee Recipe, but I'd love to know more versions of this deliciously refreshing summer drink!
Until next time - keep cool in the shade!
Magdalena