Honey Cake Recipe
Posted on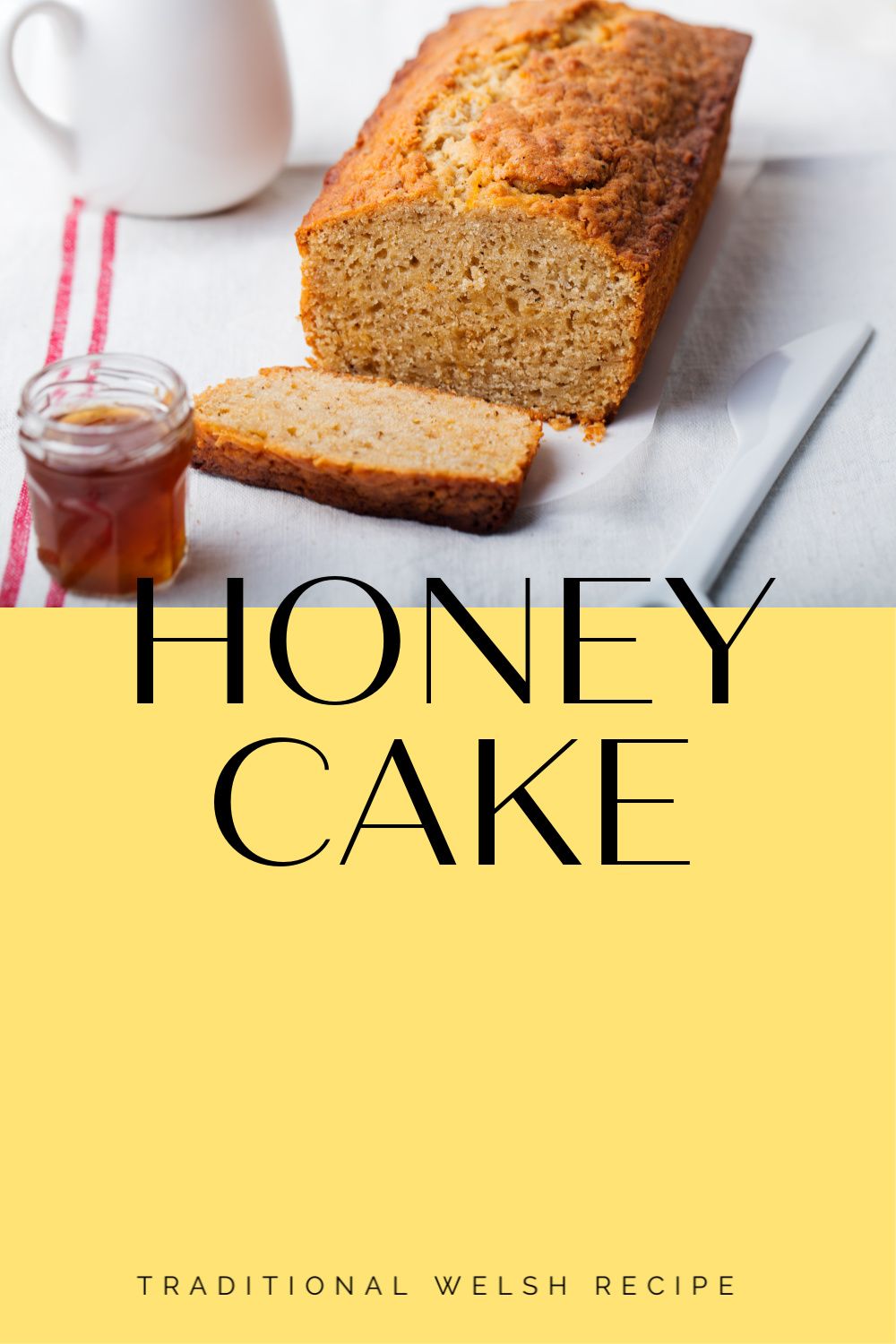 This honey cake recipe is one of the nicest recipes I've recently tried. We have just been on walking holiday in Wales and I found this local version of this easy honey cake recipe. Apparently honey cake goes as far as the time of the Crusades and it's very commonly found accross the whole UK. The Welsh version includes cinnamon, which goes particularly well with the taste of honey.
We used local Welsh honey to make it extra special and as we had friends coming who are gluten intolerant, I made a gluten free version. It came out really well, the sponge was very light despite the fact we didn't have an electic whisk and did everything by hand. Just a note on flour.
I used self-raising gluten free flour which already had 'Xanthan Gum' included. Xantham Gum is an ingredient, that basically helps to hold the gluten free flour together and in a way it replaces the gluten in it's functionality.
Not all gluten free flours include Xanthan Gum, so check the ingredients list ont the back of the one you are using. If it doesn't include, just add in 1 teaspoon of Xanthan Gum for 225g (this recipe). You can buy Xanthan Gum separately and it's usually available in gluten free section of large supermarkets or health shops.
Easy honey cake recipe
Ingredients:
125 g honey
1 teaspoon of cinnamon
125g brown sugar
1 egg
225g self-raising flour
1/2 teaspoon of bicarbonate of soda
125g butter
4 table spoons of milk
1 large (2lb) cake loaf tin or two smaller one
Preaheat the oven to about 200C. Mix together the flour, cinnamon and bicarbonate of soda.
Cream the butter and sugar.
Separate the egg yolk from the egg white. Beat the yolk into the sugar and butter mixture and then gradually add the honey.
Stir in the flour with some milk (you don't have to use up all 4 table spoons of milk, but that's what we used for our batch) and bled all together lightly.
Beat the egg white untill it reaches stiff peaks and fold gently into the mixture.
Spoon into your cake tins and springle a bit of caster sugar on the top.
Bake for abour 20 minutes (for 2 small cakes or slightly longer if you are using a large cake tin). If you see your cake browning too quickly, just lower the temperature slightly.
Traditionally you would put more caster sugar on the top of the cake when it's finished, but we left the extra sugar out.
The honey cake was very light and had very subtle honey flavour with lovely golden colour and touch of cinnamon that was just coming through nicely. This was my first ever atempt to bake in AGA and suffice to say, I had to cut off the top of the cake...and the sides....and the bottom....
But, in the end everyone enjoyed the cake and I love to know what you think when you get the chance to try this recipe yourself.
Happy Baking!
Magdalena
OTHER RECIPES YOU MIGHT LIKE TO TRY
Oatmeal Chocolate Brownie Recipe >>