Blackberry Muffins Recipe
Posted on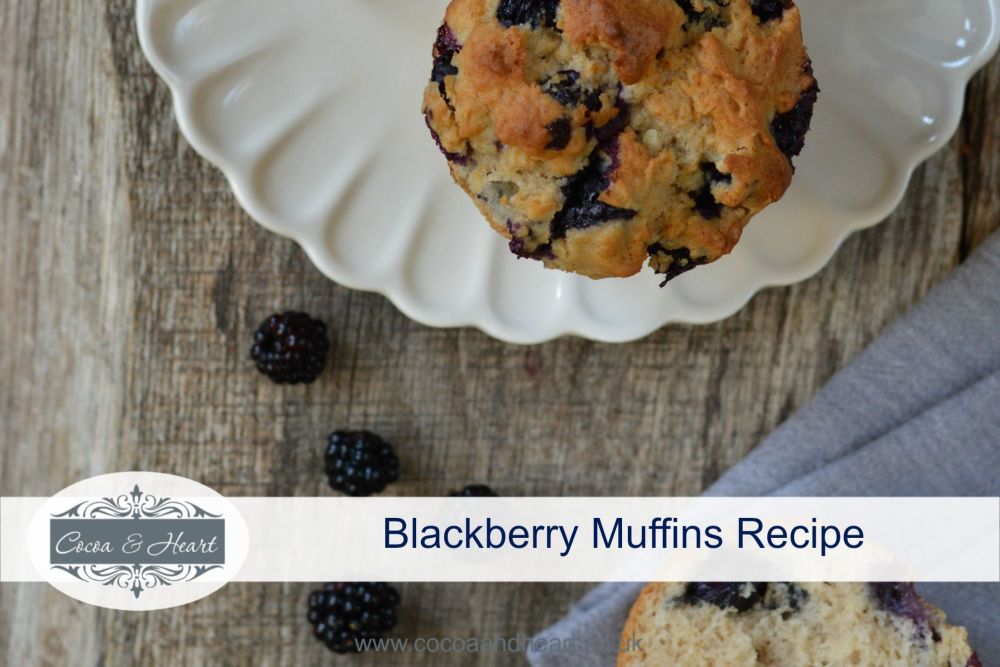 Author: Magdalena Marsden
This blackberry muffins recipe is one of my favourite muffin recipe - especially in late summer and early autumn, when we can collect wild blackberries on our long countryside walks.
But, the best wild blackberries, that I've tasted so far were either in Isle of Wight or from my father-in-law back garden. The latter is slightly more accessible, although it does require a 270 miles round trip. I guess a visit to one's parents in law is always overdue, so it's good to have some extra excuse...
By the way, my father in law is a very good baker, so I'm sure he will appreciate this muffin recipe.
Easy Blackberry Muffins Recipe
Ingredients:
225g plain flour
1tsp bicarbonate of soda
1/4 tsp salt
1 tsp ground mixed spice
115g caster sugar
3 egg whites
3 tbsp butter or margarine
150ml natural full-fat yoghurt
1 tsp vanilla extract
115g fresh blackberries
Here is what to do:
Preheat the oven to 190C/Gas Mark 5. Line a 12-hole muffin tin with muffin paper cases.
Mix together the flour, bicarbonate of soda, salt and half the mixed spice together. Add 6 tablespoons of the sugar and mix well.
Add the 3 egg whites to a clean bowl and lightly whisk the egg whites together with a fork. If using a mixer, use very low speed. Add the softened butter, yoghurt and vanilla extract and beat together until blended, then stir in the blueberries until mixed.
Carefully stir into the flour mixture until just blended. Do not over stir the mixture, it's absolutely fine if it's a little lumpy. In fact, if you overmix your mixture, the muffins will be very tought and rubbery.
Spoon the mixture evenly into the paper cases, filling each about two thirds full.
Mix the remaining sugar with the remaining mixed spice, then sprinkle it over the tops of the muffins. Bake in the preheated oven for about 20 minutes or until well risen and springy to the touch. Leave the muffins to cool slightly in the tin and then transfer to the wire rack to leave cool completely.
When cool, they can be also frozen, which is usually my excuse for baking another batch with a different combination of fruit, flours or type of sugar.
Delicious on their own for breakfast, snack, afternoon tea....you get the picture....
Hope you enjoy this recipe and if you do, let me know how you get on in the comments below.
Happy Baking!
Magdalena
MY OTHER RECIPES FOR YOU TO TRY
Sourdough Blueberry Muffins Recipe >>
Apple & Cinnamon Muffin Recipe >>