Apple & Cinnamon Muffins Recipe
Posted on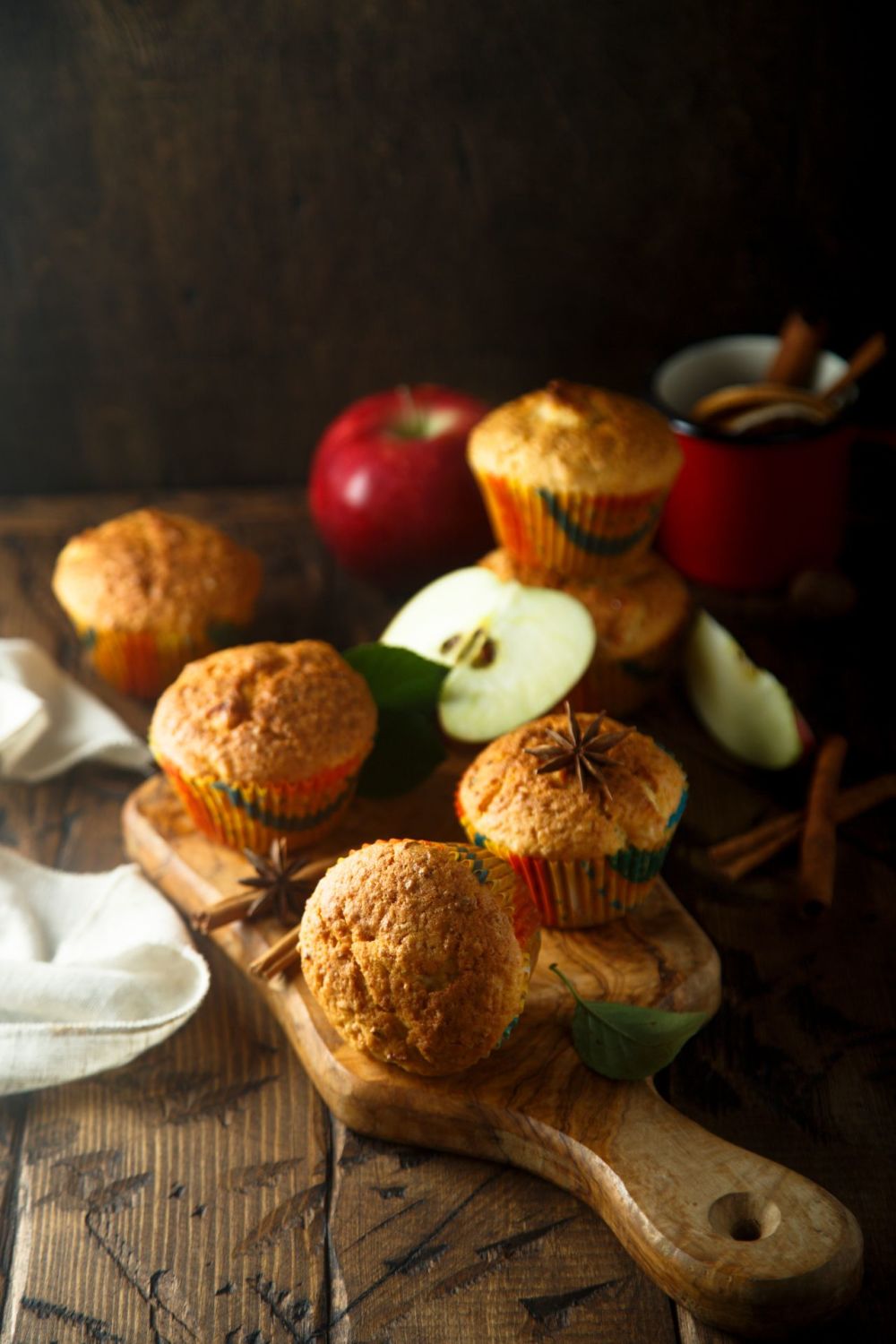 This Apple & Cinnamon Muffins Recipe is on a healthy side, which is not a bad thing, since I'm going to suggest that you can eat these muffins for breakfast. Obviously not every day, but certainly on lazy Saturday with a large mug of coffee.
Apple & Cinnamon Muffins Recipe
Ingredients
90g plain wholemeal flour
70g plain white flour
1 1/2 tsb baking powder
pinch of salt
1 tsp ground cinnamon
50g caster sugar
2 small eating appes, peeled, cored and finely chopped
125g milk
1 egg
55g melted butter
Topping
60 g of Brown sugar (or more if you wish) mixed with 1/2 tsp ground cinnamon
And here is what you do:
Preheat the oven to 200C/Gas Mark 6. Line 6 holes of a muffin tin with muffing paper cases. You can easily double this recipe, so if you want to make 12 muffins just increase the ingredients.
Mix the flours, baking powder, salt and cinnamon together into a large bowl, then gently stir in the sugar and apples. Put the milk, egg and butter in a separate bowl and beat together until blended. Mix into the flour mixture until just blended. Remember not to over mix.
Spoon the mixture into the paper cases. To make the topping simply mix the sugar and cinnamon together and sprinkle over the tops of the muffins. It doesn't matter what type of sugar you use, the darker the sugar is the deeper the flavour of the crunchy topping when they are baked. Bake in the preheated oven for 20 minutes until well risen and springle to the touch. Leave the muffins to cool slightly in the tin and then transfer to a wire rack and leave to cool completely.
To make this Apple & Cinnamon Muffins Recipe even more healthier you can change the type of flour (e.g. the whole 160g ) to whatever flour you like. I've baked these muffins successfully with just plain wholemeal flour, buckweat flour, spelt, sprouted flours and gluten-free flours.
Just remember that if you are using gluten free flours you might need to add a little Xantham Gum, unless the flour already contains it. The Xantham Gum helps to keep the gluten free flours together, so that your bake don't fall appart. Mind you as these Apple & Cinnamon Muffins are fairly small it won't be a problem.
Hope you enjoy baking this recipe and if you do, I'd love to know how you get on. Please do leave me a comment in the section below and feel free to share this recipe with your baking friends.
Happy Baking!
Magdalena
MY OTHER RECIPES
Sourdough Blueberry Muffin Recipe >>