Double Chocolate Chip Cookies Recipe
Posted on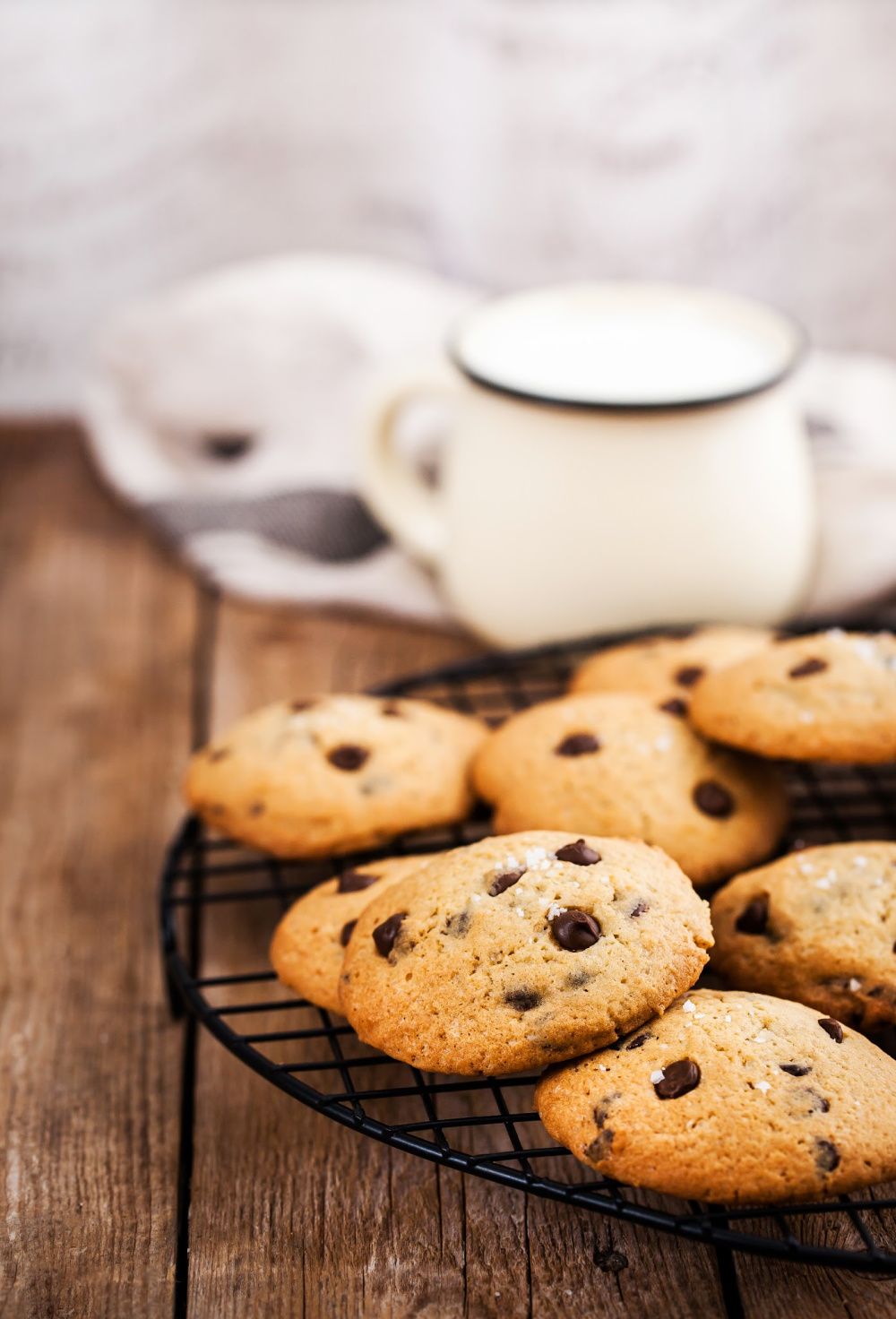 This is my favourite double chocolate chip cookies recipe that you can have ready literary in minutes. It's really easy to make, freezes well and it perfect for little treats, presents or afternoon sugar level dip!
Double Chocolate Chip Cookies Recipe
215 g plain flour
1tsp baking powder
115g unsolted butter
125g solf light brown sugar (or caster sugar if you prefer)
50g caster sugar
1/2tsp vanilla extract
1 egg
115g plain (or milk) chocolate chips
40g plain melted chocolate
Preheat the oven to 190C (Gas March 5) Lightly grease 2 baking trays or line them with baking parchment. Put all the ingredients in a large bowl and beat well until combined.
Use large spoon to divide the dough and drop about 18 individual amounts of the mixture onto the prepared baking trays. Make sure you leave enough space between each cookie as they will spread.
Bake in the preheated oven for 10-12 minutes until golden brown. Transfer the biscuits to a wire rack to cool before serving with cup of coffee.
There you have it! I told you it was easy...
Happy Baking!
Magdalena
MY OTHER RECIPES
Bugs & Butterflies Biscuits Recipe >>
Blueberry & Vanilla Macaroons Recipe >>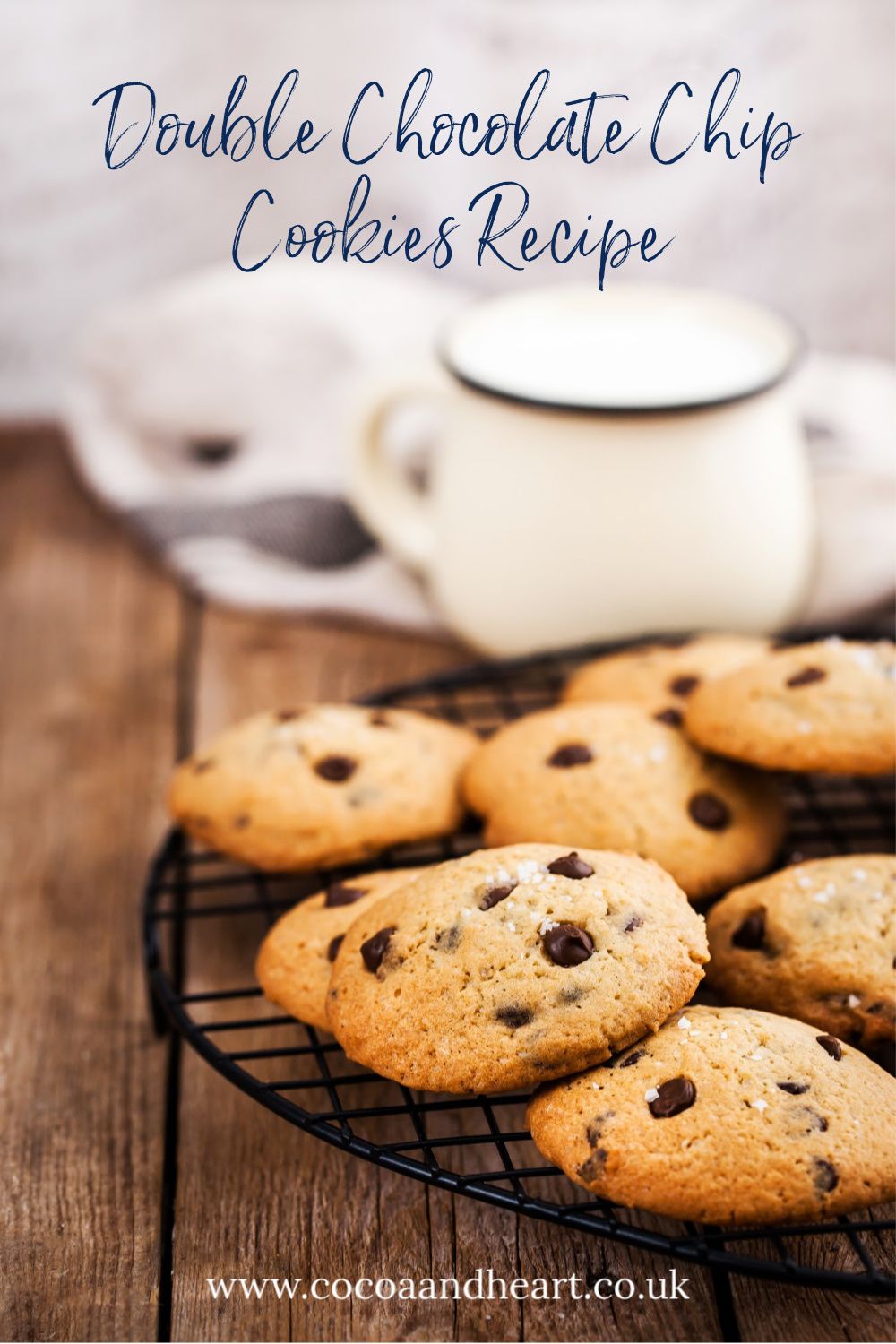 Save