Easy Christmas Chocolate Truffles Recipe
Posted on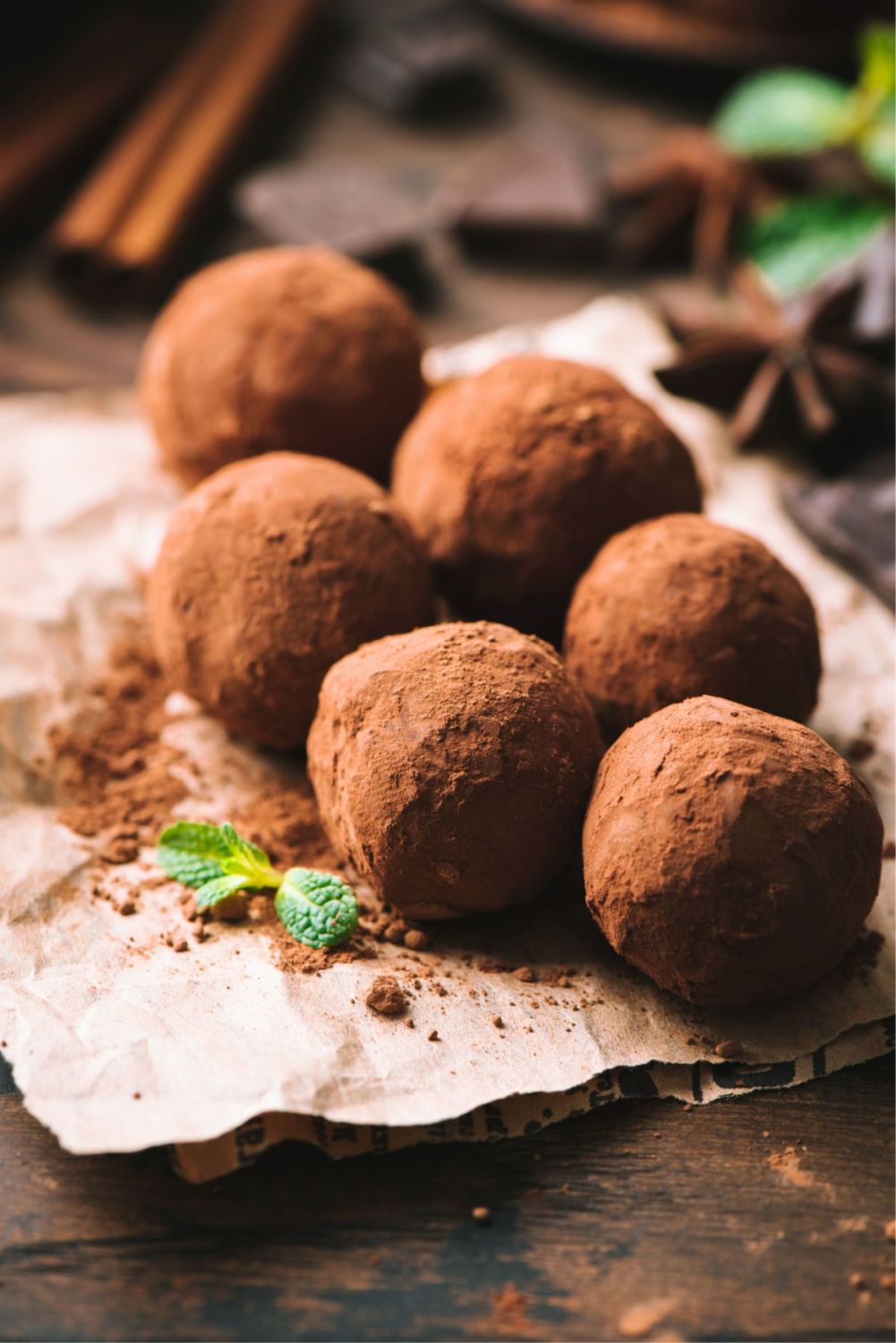 Author: Magdalena Marsden
A long time ago, here is where my chocolate business started: with making Christmas chocolate truffles to give as little token presents to my friends and family.
This Easy Christmas Chocolate Truffles Recipe is a basic recipe that can be easily changed depending on what chocolate truffle flavour you fancy. Give them away packed in a cellophane bags with pretty Christmas ribbons and make sure you keep some for yourself! They are that good!
Ingredients:
175ml double cream
275g chopped plain chocolate
25g unsalted butter
2-3 tablespoon of brandy (or other festive tipple of your choice)
1/2 teaspoon of mixed spice or cinnamon (optional)
cocoa powder for dusting
Makes about 20-30 chocolate truffles
Here is what to do:
Bring the cream to the boil, then remove from the heat and pour over the chocolate (which you've placed in a bowl). Leave for few minutes to melt by itself. Gently stir in the butter, cut up into pieces, add brandy and mixed spice (or any other flavouring that you wish to use). Cover the bowl and chill for few hours or ideally overnight.
Line a large baking sheet with greaseproof paper. Using small spoon or a melon scoop form the chocolate mixture into 20-30 truffles and place on the baking sheet. I normally use catering gloves for this, as it can get a little messy.
To coat the truffles with cocoa powder, simply add the cocoa powder into a large bowl or a deep baking tray and roll each truffle to coat, making sure that you keep them all round at the same time.
The chocolate truffles should be fine for about 7 days or little longer if you add alcohol to the chocolate mixture.
Hope you enjoy this Easy Christmas Chocolate Truffles Recipe and if you it, do let me know how you get on in the comments below. And of course, they are so many flavour options with these truffles - I'd love to know which one is your favourite one!
Magdalena
More festive treats recipes

Save
Save
Save