Rich Christmas Fruit Cake Recipe
Posted on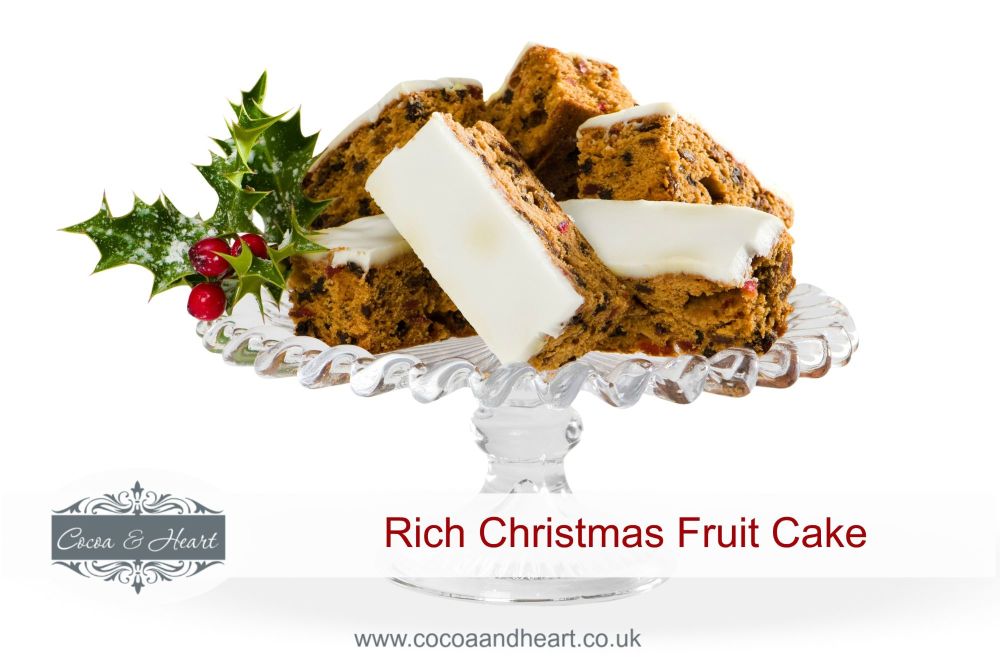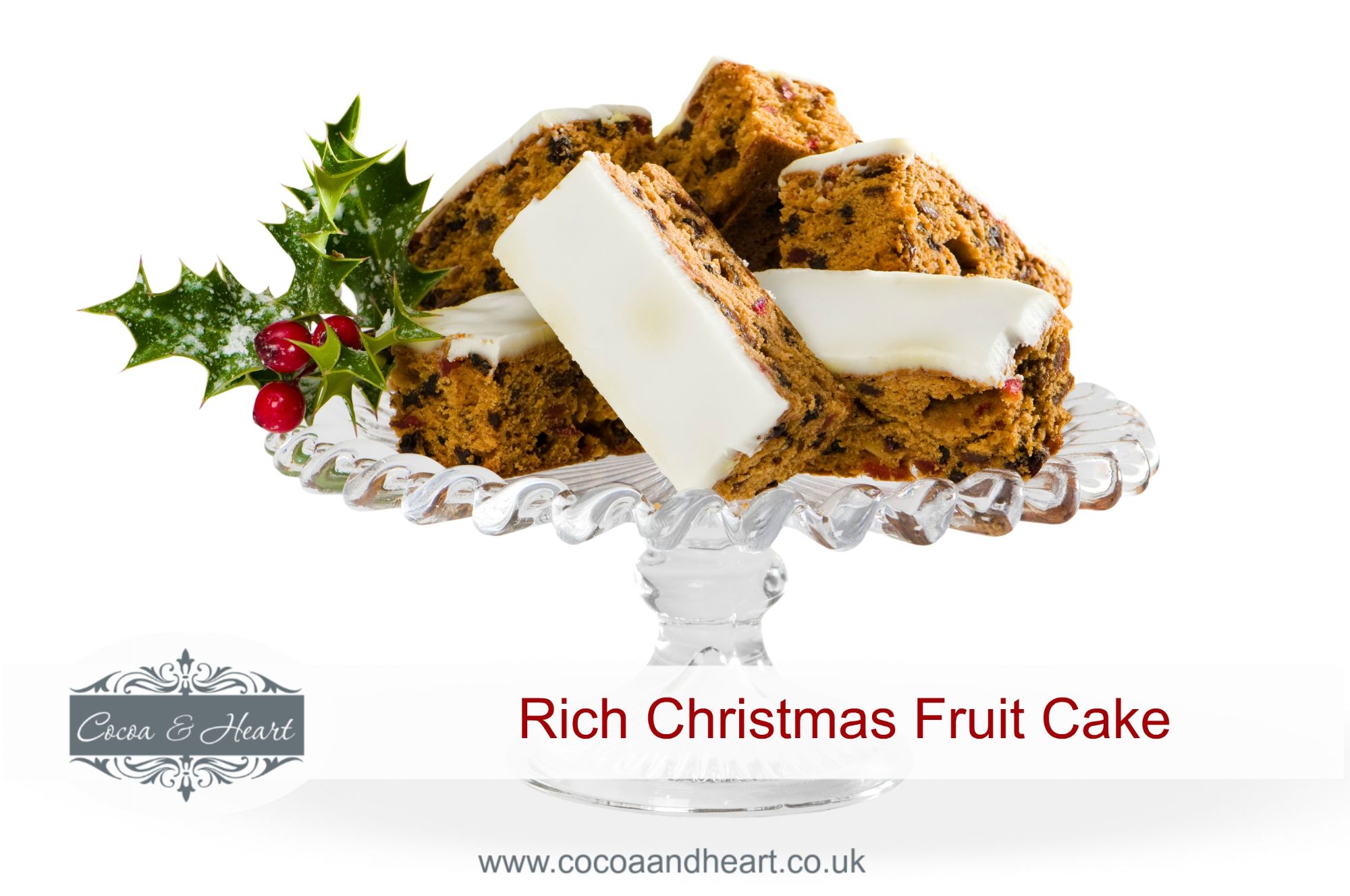 Author: Magdalena Marsden
I'm normally not too keen on fruit cakes, but this Rich Christmas Fruit Cake Recipe is quite special. The flavour changes depending on what dried fruit you bake the cake with and the type of alcohol you use to 'feed' the cake. This fruit cake is best made about 4-6 weeks before Christmas to give you enough time to feed it and for the flavour to develop.
Rich Christmas Fruit Cake Recipe
Ingredients:
225g sultanas
225g currants
225g raisins
115g stoned & chopped prunes
50g halved glace cherries
50f mixed peel
45ml brandy or sherry
225g plain flour
pinch of salt
1/2 tsp ground cinnamon
1/2 tsp grated nutmeg
1 tbsp cocoa powder
225g unsalted butter
225g soft dark brown sugar
4 large eggs
zest of one lemon
50g ground almonds
50g chopped almonds
To decorate
apricot jam
450g marzipan
450g fondant icing
225g royal icing (optional)
The day before you want to bake the cake, soak the dried fruit in the brandy or sherry, cover and leave overnight. The next day, grease a 20cm/8inch round cake tin and line with a greaseproof paper.
Preheat the oven to 160C (Gas Mark 3). Sift together the flour, salt, spices and cocoa powder. Whisk the butter and sugar together until light and fluffy and beat in the eggs gradually. Finally mix in the lemon zest, the ground and chopped almonds, dried fruits (with any liquids) and the flour mixture.
Spoon into the cake tin, level the top and give the cake tin a gentle tap on the work surface to disperse any air bubbles. Bake for 3 hours or until a wooden skewer inserted into the middle comes out clean.
Transfer the cake tin to a wire rack and let the cake cool in the tin for an hour. Then turn the cake out on to the wire rack, but leave the paper on as it will help to keep the cake moist during storage. When the cake is cold, wrap it in foil and store it in a cool place.
When you are ready to decorate the cake, warm 4 table spoons of apricot jam with a bit o water and make the glaze. Remove the paper from the cake and brush it with hot apricot glaze.
Cover the cake with a layer of marzipan and then a layer of fondant icing. After that you can use the remaining fondant icing to colour and cut out holly leaves, snowflakes or whatever festive shapes you like. If you are not too keen on too many decorations on your cake a simple festive ribbon will look brilliant too.
Hope you enjoy this Rich Christmas Fruit Cake Recipe and if you make it, do let me know how you get on in the comments below.
Happy Baking!
Magdalena
More festive recipes
Christmas Fudge with Cranberries >>
Christmas Mince Pies with Crumble Topping >>