How to make your own sourdough starter
Posted on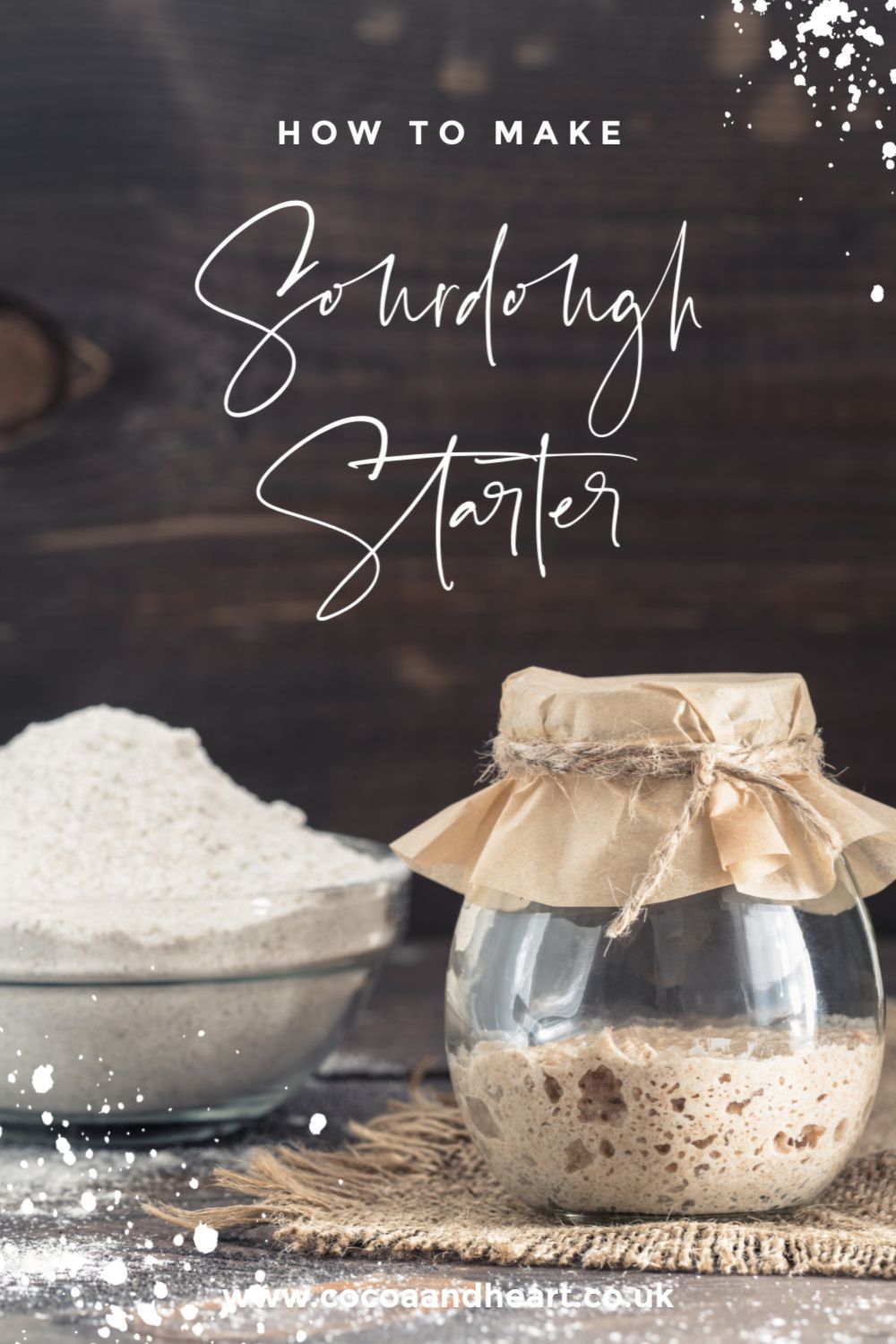 There are so many different recipes for sourdough starter. And because of that, it's hardly surprising that when you are just starting to bake your own bread, it can be very confusing to know which recipe is the best one to choose.
I have to admit that although sourdough bread baking is a bit of a science, I've never been too worried about the exact proportions, ingredients and optimal temperatures. Sure it all helps, but it's more important to understand what's behind all of this, and not to worry too much about the perfect recipe for successful sourdough starter. My own sourdough bread starter, which is about 15 years old, is a mixture of all different flours and we always use it in my sourdough bread baking course.
Some people sware by adding grapes or apples in, some people only use natural non-chlorinated water and some are convinced that you need an organic flour for sourdough starter. The truth is, that all you need is just bread flour, water and a bit of patience. Any flour and any water....Everything else you add in, say the grated apples helps to speed up the process a little or to change the flavour, but you can make a perfectly good sourdough starter with just white bread flour and water.
RELATED
Simple Sourdough Bread Recipe (without sourdough starter) >>
Is Sourdough Bread Easier to Digest ? >>
So, here are few recipes to get you started:
The basic sourdough starter recipe
Mix together 50 ml water (ideally not chlorinated treated) with 50 g of bread flour in a medium size plastic tub. Cover with the plastic lid and keep somewhere warm (not next to a hot boiler, but comfortably warm - about 23-25C)
About 12 hours later, add 100 g water, 100g flour and mix well.
Wait another 12 hours later or little longer, discard half of the sourdough starter and then feed again with equal parts flour and water by weight to match the total weight of your starter. (So if you have 70 g starter add 35 ml water and 35 g flour to it for one feeding.)
After another 12 hours, repeat the last step with first taking away half of the sourdough starter and then feeding it.
Carry on for the rest of the week or longer, until the starter doubles in volume between feedings. After that you are ready to bake!
Buttermilk Sourdough Starter
A buttermilk starter is best for beginners as it already contains the lactic acid bacilli necessary for the growth of good microflora. It is also the fastest method of starting your sourdough starter.

Mix about 150 g of bread flour, with 150g of water in a medium size plastic tub. Add about 50g of buttermilk and a teaspoonful of caster sugar. Cover and allow to sit at room temp for about 3 days. You don't need to feed it every day or every 12 hrs, but do watch the buttermilk sourdough starter, just in case it bubbles too much!
After 3 days the starter should be bubbling vigorously and you will need to feed it. Remove about 50g of the starter and feed it with 100g of water and 100g of flour. Wait until this mixture doubles, which can take another 6-12 hrs. After that you can use it to bake your bread or refrigerate until you needed.
Typically, you would only use about about 100g of this starter to bake bread.
Beer Sourdough Starter
If you have an artisan brewery local to you, ask if you have some some barn, which will have a natural yeast starter in. Feed the beer mixture with flour and water with about 50/50 ratio for 3 days, after which your beer starter should be strong enough to use.
Sourdough Starter Ingredients Variations
Use the basic recipe and add a little bit of grated apple, few squashed grapes or replace the water with natural grapes juice or beer. Other ingredients you can try are pineapple juice, orange juice or 1/2 boiled potato mashed up or in a dry form if you have it.
No matter what recipe you choose, make sure that you feed and look after your sourdough starter afterwards. If you are keeping the sourdough starter in room temperature it needs to be fed every day, but if you keep it in the fridge once a week is fine.
So, here you have it, a various ways of making your own sourdough starter! If you've tried your own, I'd love to know how you got on, so feel free to share your experience with making your own sourdough starter.
Happy Bread Baking!
Magdalena