Chocolate Crunch Recipe
Posted on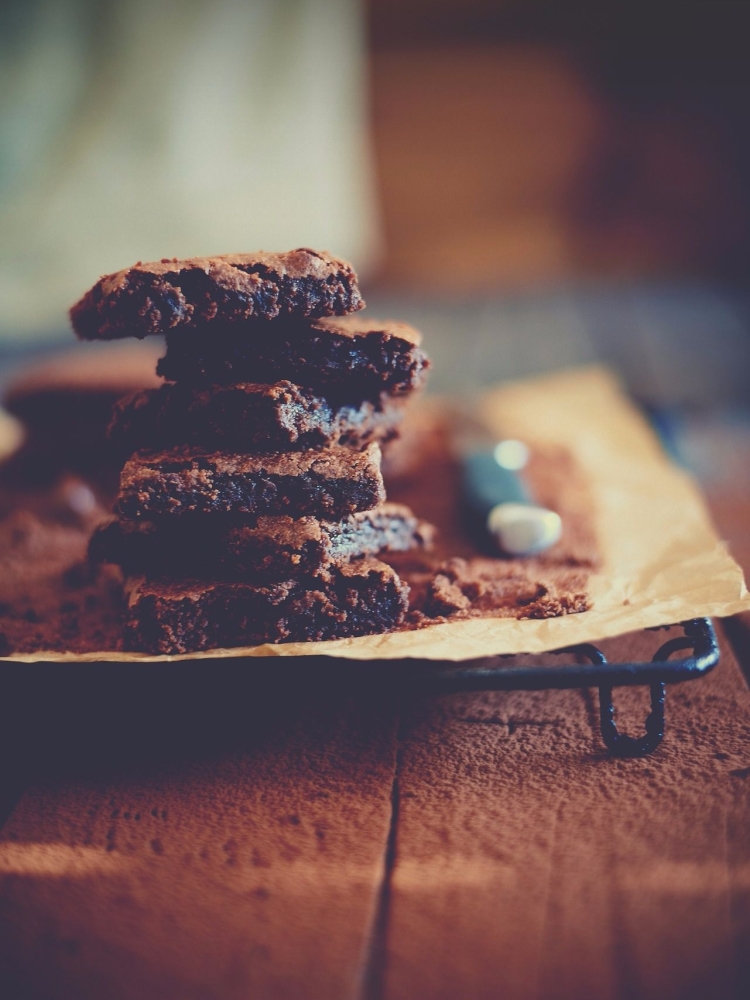 This is probably one of the easiest chocolate recipes I've ever tried. Quick to make and it taste delicious. If you ever forget a pudding or the children want something sweet, this is the recipe!
Like with many recipes, there are many versions, so I've decided to try few to see which one is the best one (the life of a food blogger is trully hard...). The main difference is whether the recipe includes eggs or not. Both are equally good, but in a different way. The one with egg is richer and slightly softer (it's very close to brownies, but not as gooey)
Here is what you need for chocolate crunch recipe (without egg)
170g unsalted butter
170g caster sugar
225g plain flour
30g cocoa powder
First of all melt the butter in a saucepan or in a microwave. Remove from heat and mix the remaining ingredients into the melted butter, until you can see the cocoa is nicely mixed in. Scoope the mixture into a greased cake tin (7 inch round cake tin or a tin for tray bakes). Brush with a little milk and sprinkle sugar on top.
Bake at 180c (gas 4) for 10-15 minutes. Make sure you cut into slices whilst still warm, otherwise it gets very hard and it crumbles as you cut it.

This chocolate crunch bake can be eaten hot (with a custard) or cold!
And here is what you need for a chocolate crunch recipe with an egg
25 g Cocoa Powder
175 g Caster Sugar
1 Egg
225 g Self Raising Flour
160 g Butter
1/2 teaspoon of vanila essence
First of all mix the flour, sugar and cocoa together in a large bowl.
Add the melted butter and vanilla essence to the dry ingredients and beat in the egg.
Press the mixture, evenly into lightly greased tin. Brush the tops with water and sprinkle with some additional sugar.
Oven bake at 170°C for at about 30 minutes.
As ever I love to know what you think, so let me know, if you make this chocolate crunch recipe!
Happy baking!
Magdalena