Vegan Chocolate Icing
Posted on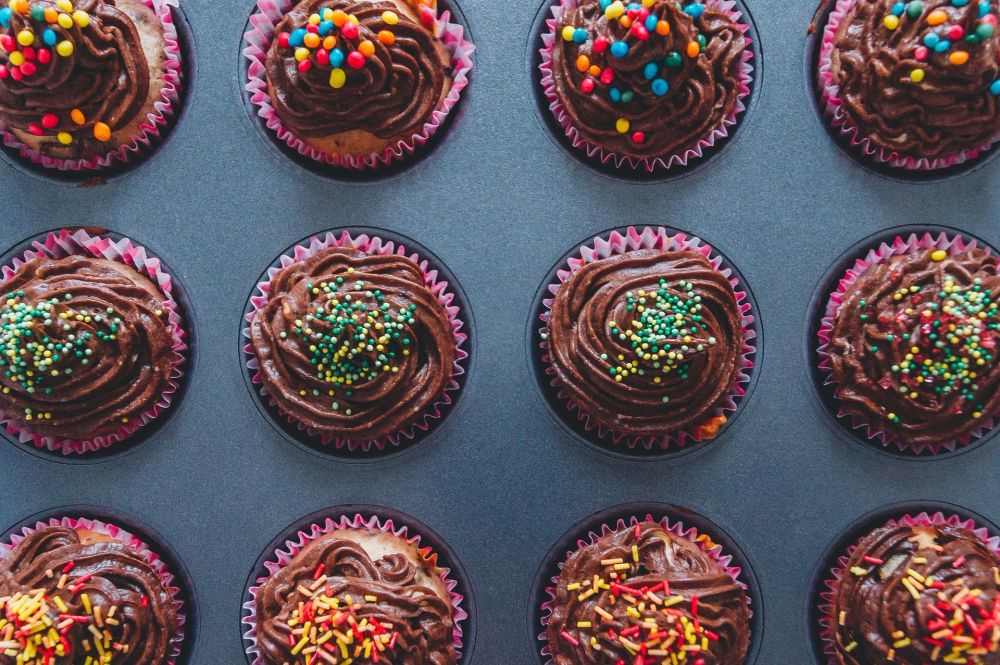 I'm always interested to learn more about how to make things different and always curious about new recipes. This vegan chocolate icing is currently my favourite one! Very simple to make, taste delicious and keeps in the fridge for few days. Obviously it's perfect for vegan diets, but since it's also dairy free, it's suitable for anyone who is trying to cut out dairy from their diets. I've included few different versions of this recipe, since all of them have slightly different taste and will suit different styles of your chocolate cakes. Also if you are sensitive to soya, avoid the first recipe.
There are few little tricks to make any vegan chocolate icing absolutely delicious.
First of all if you'd like to enhance the flavour of chocolate in your chocolate icing, use about 1/2 teaspoon (or more if you are making a large batch of icing) of granulated instant coffee (decaf if the icing is for children). dissolve in a tiny amount of boiling or hot water and blend into your icing. The chocolate icing won't taste like a coffee, instead the coffee intensifies the chocolate flavour.
The next little trick is to add a tiny pinch of salt (again dissolved in a tiny amount of hot water and blended into our icing). This is because no matter what recipe you use, the main ingredients is sugar, which has normally pretty bland flavour. If you've made your vegan chocolate icing and you think to yourself: 'Hm, something is missing, it's not quite there....' add the salt and try again. I can guarantee that you'll like the result!
How to make vegan chocolate icing
Vegan chocolate icing recipe with dairy free margarine
55g soya margarine or other dairy free margarine (can be easily purchased from supermarkets)
3 table spoons of soya milk
200g icing sugar
30g cocoa powder
Warm up the soya margarine and add it to a bowl with icing sugar and cocoa powder. Add soya milk and either mix it with a wooden spoon or handheld whisk until you get a nice smooth finish. If the mixture is slightly runny add more icing sugar.
Vegan chocolate icing with dairy free butter
55g dairy free butter (coconut butter or other type - usually bought from health shops)
3 table spoons of almond milk (or other non-dairy milk)
200g icing sugar
30g cocoa powder
1/2 teaspoon of vanilla extract
This recipe is slightly thicker than the previous one, simply because this time round we are using dairy free butter, which is slightly firmer than dairy free margarine. The method is the same, just warm up your butter first (especially coconut butter is very solid when not warm) and add to bowl with your icing sugar and cocoa powder. Add vanilla extract and almond milk as you whisk your icing.
You'll notice that by using different type of fat, you get slightly different flavour. For example the coconut butter will add a hint of coconut, but since it goes well with chocolate it's just really nice additional flavour.
Vegan chocolate icing with unrefined sugar
100g unsweetened cocoa powder
30g of melted coconut oil
30-60g of maple syrup or agave nectar
1 teaspoon pure vanilla extract


This recipe has much higher amount of cocoa powder, which makes it a lot richer than the previous recipes. The other bonus is the addition of unrefined sugar in a form of maple syrup, agave or other liquid type of sugar you like. The reason why we have less oil or butter type of ingredients, is because the liquid sugar add the 'liquidity' to the recipe, so adding even more liquid ingredients wouldn't really work. You can easily tweak the recipe by adding more or less of the sugar syrup, depending on the consistency you want to achieve, but also depending on the sweetness you want to end up.
Once extra trick with this recipe: the cocoa powder has a tendency to get everywhere, so I always start with adding small amounts of the liquid in and make it into a smooth paste before I whisk it gently to add a little lightness to the icing.
These are my three favourite vegan chocolate icing recipes, but as you can see, you can easily make your own version. I'd love to know what you come up with, so do leave me a comment in the section below.
Until the next recipe adventure!
Magdalena
MORE RECIPES
Vegan Milk Chocolate Recipe >>
How to Make Chocolate at Home using Cocoa Nibs >>