World Chocolate Day, Weddings and Hazelnut Spread
Posted on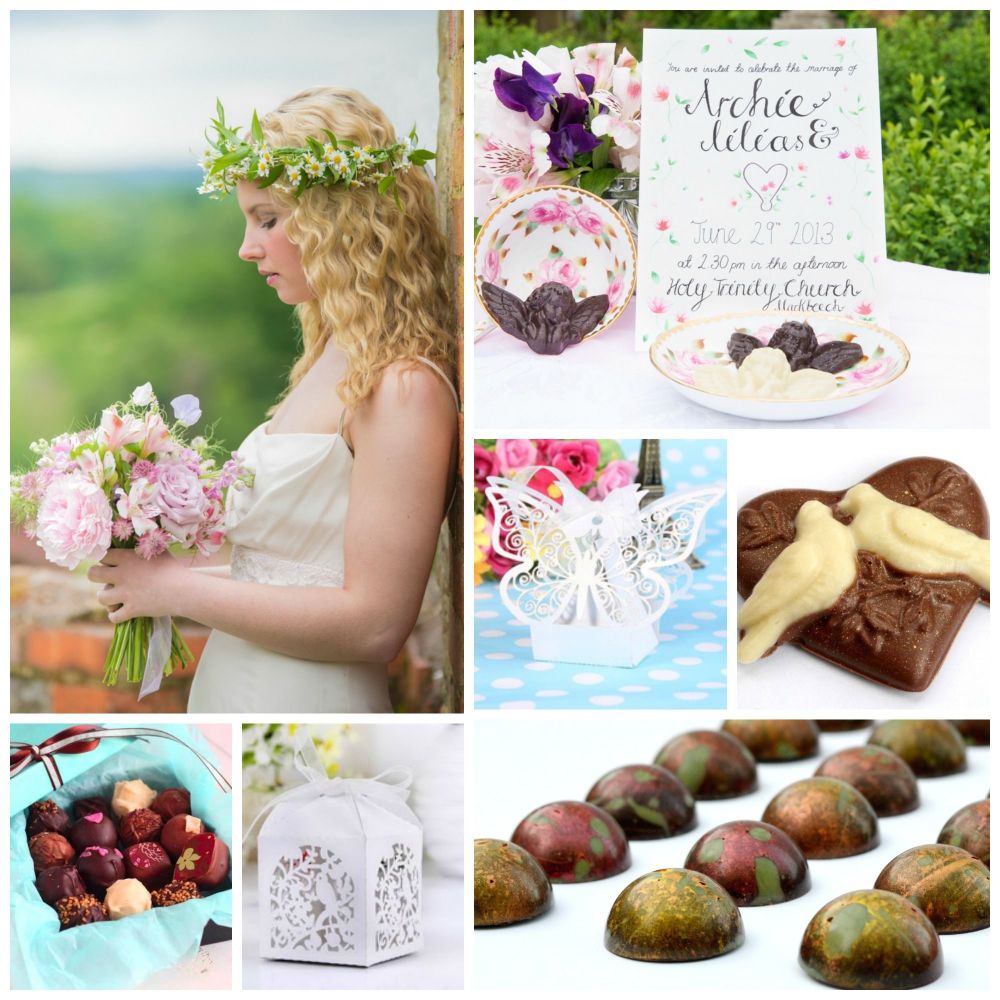 - THE CHOCOLATE EDIT -
Summer is traditionally a time when many couples decide to get married.
I'm sure that most brides and grooms wish for a sunny day to start of their married life today - if only for the sake of the wedding photos!
So it comes as no real surprise to learn that Magdalena's been busy making chocolate wedding favours this week. The chocolate kitchen was full of hot chocolate spoons, pretty ribbons, packaging, labels and who knows that, because I'm actually not allowed to go there! This order, I was told, was commissioned by a certain London barrister, so I wasn't not surprised when I heard the 'Suits' theme tune coming out every 40 minutes or so!
I don't normally get involved (well, actually I don't get involved at all!!!) with the chocolate making, but I do take my share of helping the business by popping to post office and various drop off points for courier service. But, this time and mainly because of the weather (far too hot!), we've decided that the best way to make sure that the chocolates arrive safely, is that we actually hand deliver them. And yes, it included an interesting journey up to Chancery Lane laden with 4 large boxes. By the time we returned home later that night, we had a lovely thank you message on our answer phone from the bride to be, so it was all worth it! Another job well done!
What else has been happening this week?
Did you know that last Saturday 7 July was World Chocolate Day? Perhaps you had a piece of chocolate, anyway, without realising it? If you did know, why not tell us how you celebrated it? Which is your favourite type of chocolate and why? Do you have a special chocolate inspired recipe that never lets you down? Please share it.
Here at Cocoa & Heart it's safe to say that every day is a chocolate day! So it's pretty much an all year round celebration of all things chocolate.
Casting our eyes a little wider than our kitchen and mixing bowl, several stories with a chocolate theme caught our eye this week.
Luxury Chocolate brand Lindt is spreading out into Hazelnut Spread. At £5.99 for 210g it's chocolate that's probably best savoured than devoured. Perhaps, the secret is to spread it thinly - or else not to share it with too many other people! Check out Tesco and Waitrose who have their own chocolate flavoured spreads at more modest prices.
Meanwhile the Royals have been revealing who's partial to a spot of chocolate at the Palace. Prince Charles was offered chocolate on a visit to a shop in Crickhowell in Wales this week. His response was to politely decline the offer, telling the shop assistant that it's his wife, Camilla, who has the sweet tooth in the family.
Elsewhere, the first four Thai boys who were rescued from the cave complex were reported to have been given chocolate as one of their favourite treats. We weren't told exactly what type of chocolate was offered but after so long trapped underground I'm sure that they enjoyed every bite.
Don't forget to tell us how you celebrated World Chocolate day and are there any unusual chocolate wedding favours that stand out in your memory? If so, do let us know. After all, love, like chocolate is a many splendored thing!
Until next week
Nick
The Chocolate Delivery Boy