Our Hever Castle Weekend and why eating dark chocolate is good for you
Posted on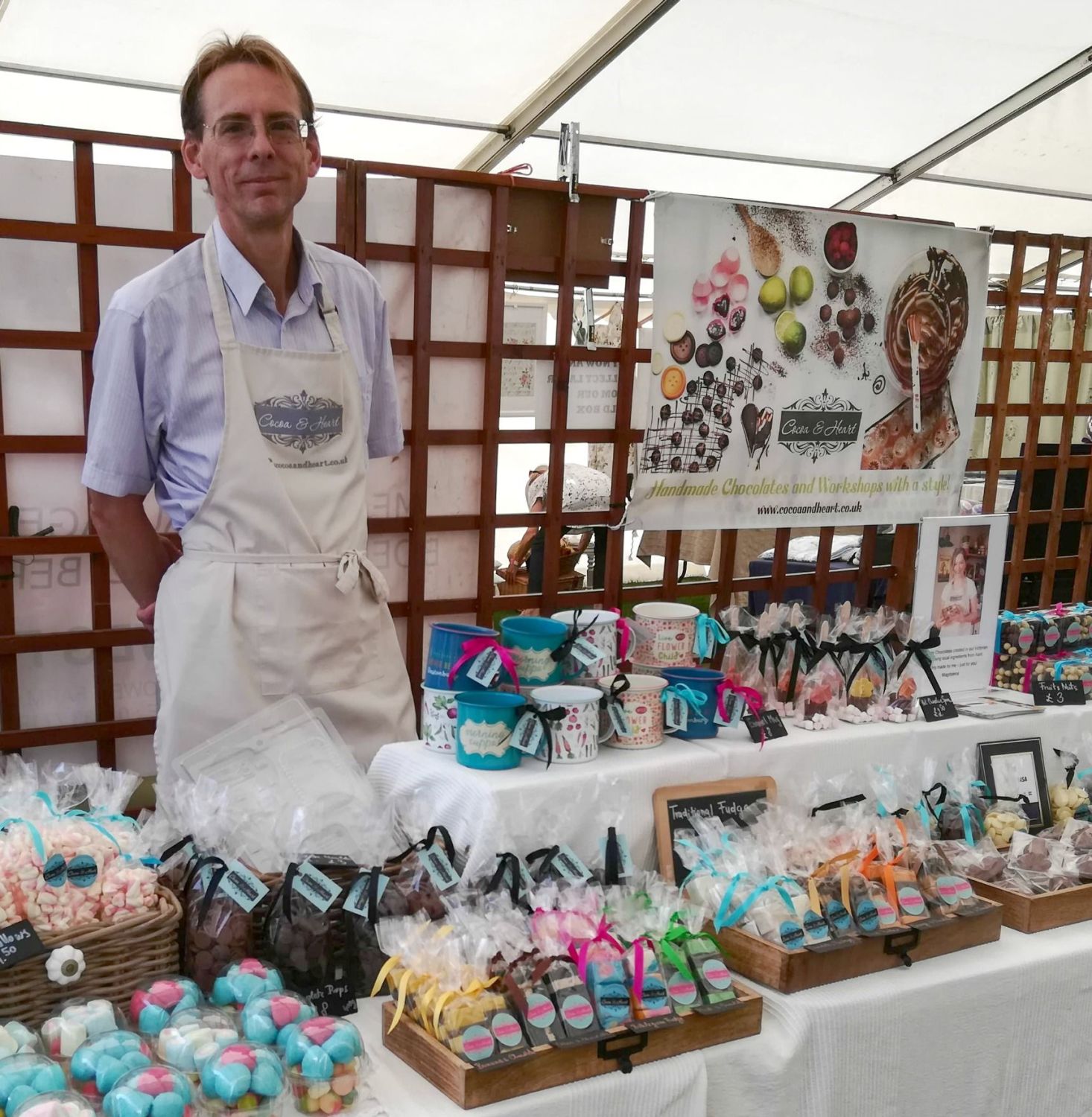 - THE CHOCOLATE EDIT -
This week at Cocoa & Heart HQ
Stall-holders are a peculiar breed all unto themselves. I'd forgotten this saying before our three day festival in the grounds of Hever Castle. Every hopeful 'there's always tomorrow', ever pessimistic 'wrong space, wrong place, wrong type of customers', ever ready 'I was up at six to make a few more items'. So, as a small scale, small business barometer to the nation's business fortunes what's the verdict?
Well, it's hardly a CBI survey but virtually every stall holder we talked to said that takings were down up to 30% on this time last year. And that wasn't just for Hever – but right across the board.
'People just aren't spending like they used to' was the familiar refrain. Uncertainty over Brexit was mentioned by several stall-holders. Whatever the reasons, business was as slow for many as the proverbial boat to China.
Clearly people are still eating but what they buy and how much of it is changing. I guess selling handmade chocolates we are at a mid-point in the mind of customers. Our product is a consumable – therefore they might come back for more when they're finished it. Equally, it could also be bought as a gift for a friend or relative or saved for a special occasion. In which case it's a one-off special purchase.
Most of our business is now concentrated on providing courses and workshops as well as catering for parties and special events. Of course, we also sell on line as well as private commissions.
Interestingly, people were keen to know that they could learn how to make chocolates as well as just buy them. Providing activities and experiences is something we, the public, are generally happy and willing to pay for, as a good use of precious leisure well spent with friends. Agonising over a £4 box of handmade and gift wrapped chocolate buttons, less so!
If takings at Hever weren't all we'd all hoped for – then at least there were some non-monetary compensations. Like enjoying the magical early morning views across the lake towards the castle. And strolling in the Italianate gardens before the public arrived. Free hot drinks for the duration also helped – strong coffee and plenty of it – fortified the mind and body alike.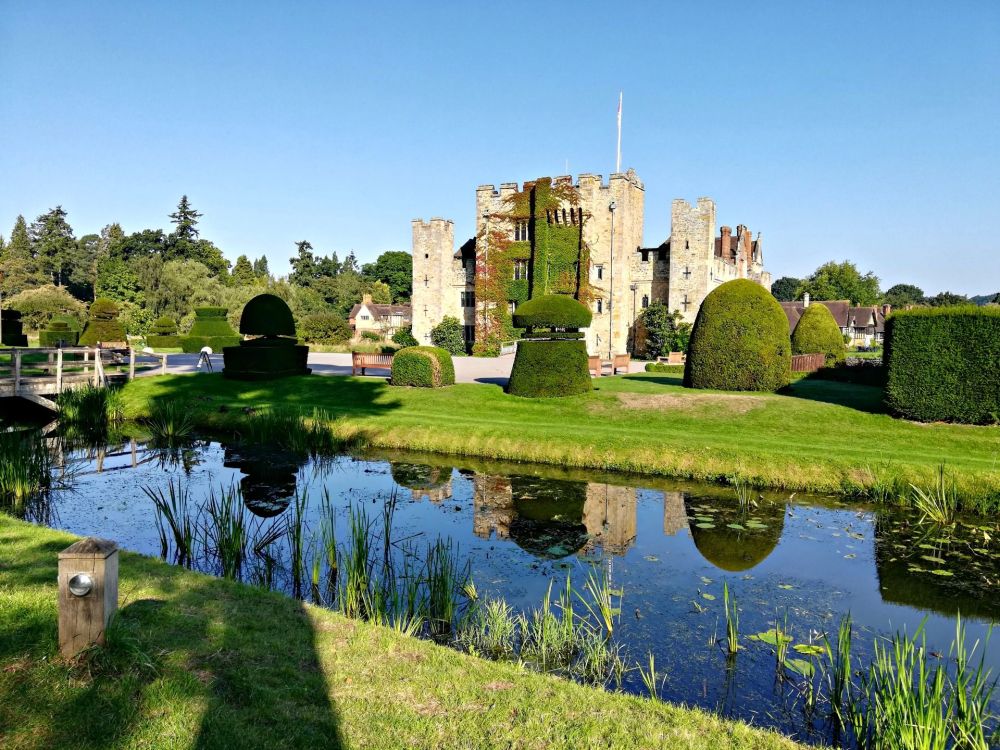 Elsewhere in the chocolate world...
And so onto other news. And guess what – yet another study into the health benefits of otherwise of chocolate made the headlines this week. 'Eating three bars of chocolate a month avoids heart attacks' screamed the sub titles.
The study presented at the European Society of Cardiology assessed more than half a million adults to look at how consumption of chocolate impacts cardiovascular health.
After various forms of testing, they concluded that eating up to three chocolate bars per month can reduce the risk of heart failure by 23%. This was compared to people who didn't eat any chocolate.
However, they also found that eating a lot of chocolate can raise risk of heart failure by 17%.
So, what did the research really tell us? Excessive saturated fats – present in higher levels in milk chocolates – are not good for us. Hardly new and not newsworthy but any story about 'the nectar of the gods' is a heaven sent opportunity to splash a giant photo headline after we've consumed all we can of the small print. Not to mention the milk, dark and white caveats.
What was more revealing and buried deeper than a hazelnut in a Topic bar was the quote from the report's leading researcher that moderate dark chocolate consumption is good for your health. Will this send the big chocolate manufactures into making more of the dark stuff? I doubt it. So, reward yourself instead, by searching out some good quality dark chocolate and let your senses take in its rich and all enveloping aroma. And then you can always taste it! One of the joys of my day is simply to dip my nose into a giant bag of Casa Luker dark chocolate and then enjoy the flavours that come from the bag. It's invigorating – like a pinch of snuff – without having to pinch any of the stuff to eat, whatsoever. Like walking in the dawn dew at Hever or admiring the setting sun over the ramparts there's a magical quality about dark chocolate. Go on, take a walk on the dark side of life!
Nick