The travelling chocolate roadshow comes home & Christmas is coming to the shops
Posted on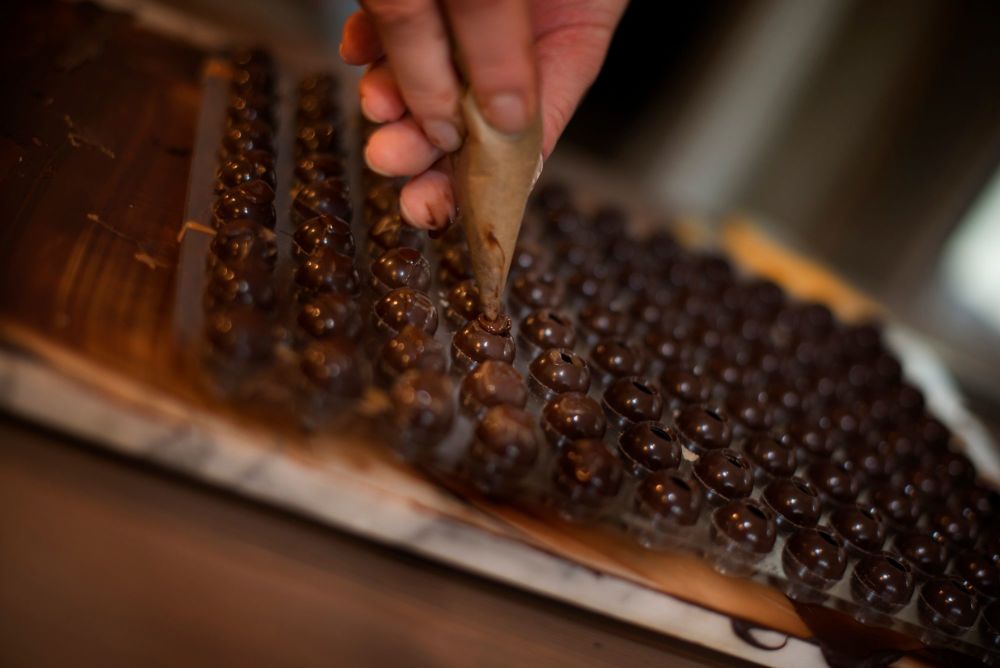 - THE CHOCOLATE EDIT -
Giving talks, demonstrations, workshops and parties about how to make chocolate takes us all round the Home Counties. From the estuaries of Essex to the historic Kent and Sussex coastline, with the Weald and the Downs in between. We've pitched up in villages little more than a dot on the map. And other places without a direct sat nav reference at all.
'Follow the path round to the left and by the second tree, next to the barn, open the gate and turn right downhill through the woods for half a mile' pretty much sums up some instructions to get to our final destination.
On one occasion, we met the bride for a hen party chocolate booking outside a rural village hall, only to find that the caretaker was nowhere to be seen and only he had the key to the building. We could have waited until the nearby cows had come home and he still wouldn't have turned up. Fast forward to a rapid re-think and Plan B. Holding the party in one of the static holiday caravans that the guests were staying in.
Then again, we've been invited to beautiful townhouses right in the centre of London with a postcode right out of a Richard Curtis film. We actually walked past one venue, in Notting Hill, several times, not believing that the owners had booked us for a children's chocolate party in such an imposing house.
So, much as we enjoy being on the road and invited into some lovely houses, it was a pleasure recently, to give a chocolate talk and demonstration at the Boathouse, to the Friends of Danson Park. Why? Because, it's a five minute drive away (or in my case, a ten minute run). It's our local park and a beautiful venue in itself with a Grade II Mansion House, built in the Palladin style and now licenced for marriages with a view to a wonderful large lake, where people fish, canoe and (not just in my case) run around.
Every Saturday morning it hosts Bexley's 5k parkrun with over 300 runners. My local running club, Bexley AC holds our annual 10k race there and in the summer there are also Country Fayres and Donkey Derbies – council regulations permitting.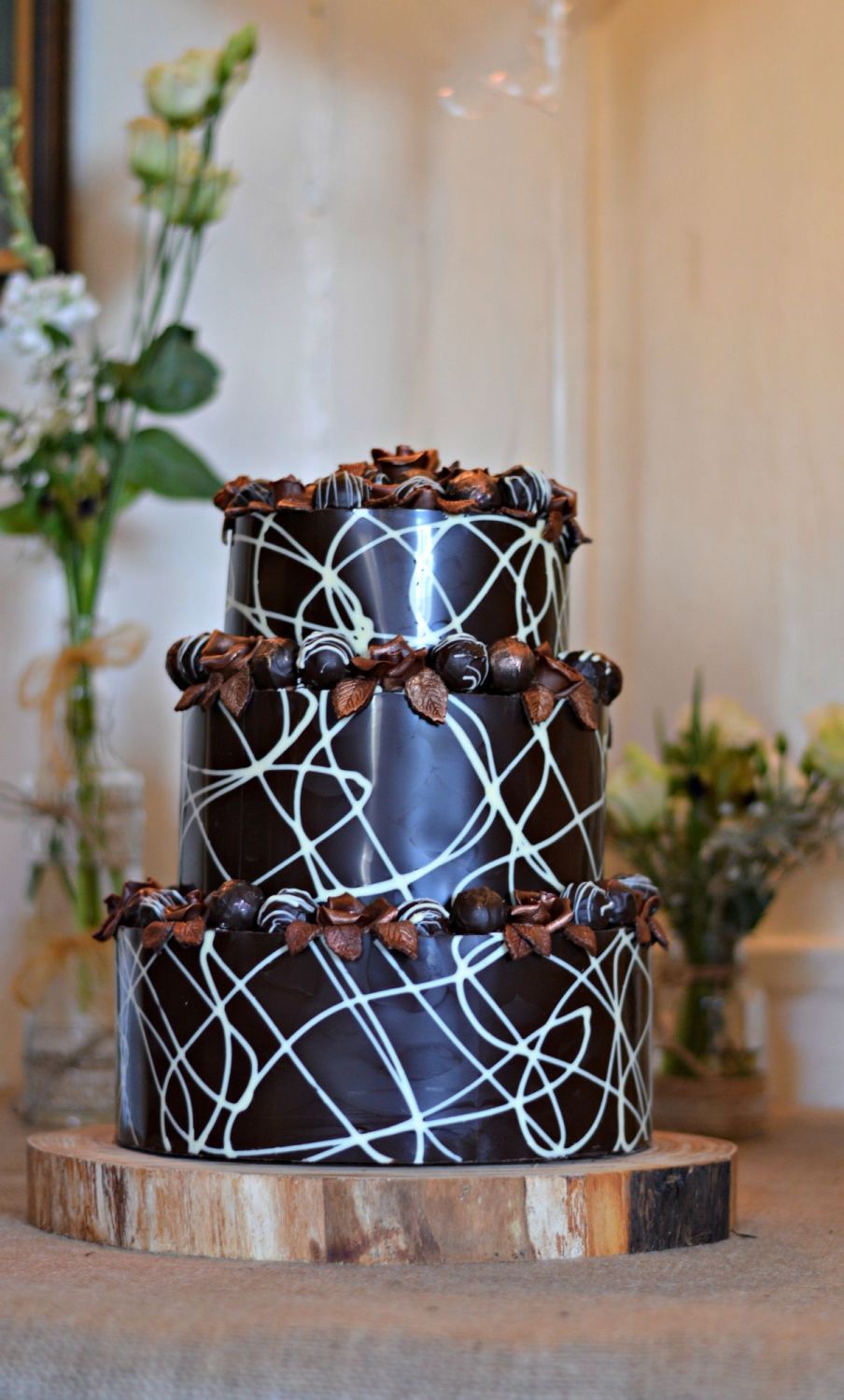 There's also a country style pub called The Stables, in the park, built out of the same sandstone bricks as the Mansion House itself. Magdalena actually made a three tiered chocolate wedding cake for 65 guests, completed with over 80 decorative chocolate truffles for the wedding reception there. Wheeling in the cake from the car park to the reception room was nerve wracking to say the least. We didn't rest easy until we could be sure that the cake was standing securely for all the visitors to admire as they entered the room.
So, to be invited to give a chocolate talk in the Boathouse, overlooking the lake, was a particular delight! Especially since I spent most of the summer running right past the posters advertising the event!
The Friends of Danson Park are a voluntary group that give their time to help look after the many and varied interests of the park; whether they be commercial, ecological or environmental. We were told that there was a better than usual turnout for our talk with more men in attendance (perhaps they were talking the opportunity to taste and buy handmade chocolate for their womenfolk?!).
As ever, the dark chocolate samples from around the world, went down especially well. Many medical reports have pointed to the health benefits of eating small quantities of dark chocolate, in particular. And I can testify, from my own unscientific participant observation surveys, that the eating of dark chocolate certainly stimulates the brain cells – since we tend to get a lot more questions from the audience once they've sampled the goods!
In such a spacious setting there was plenty of room for our little chocolate stall and we did a brisk trade once the Friends had concluded the business of their own meeting.
It was good to learn more about their work and now I might recognise some faces when I'm running round the park.
So, what's been in the news this week?
It may be too early to talk about Christmas but there's been a sudden and overdue dip in temperature, making the weather finally seem like winter's on its way.
And you won't have failed to notice that more and more festive goodies are making their way into prominent positions on High Street window fronts.
For Cadbury Cakes, two new seasonal editions will be available, including a festive twist on Cadbury's traditional chocolate gateau. The new Reindeer Cake is a chocolate sponge with caramel-flavoured crème, covered in Cadbury chocolate and topped with a white chocolate Rudolph plaque.
The Mr Kipling range also sees two new products added to its line-up – Stem Ginger Slices and Candy Cane Slices. Cadbury Chocolate & Caramel Reindeer Cake looks delicious and so does Mr Kipling Stem Ginger or Candy Cane Slices.
Do you have a favourite Christmas chocolate treat that you look forward to tasting every year? Or, are you on the look out to try something new this year? Either way, let us know your yuletide chocolate selections.
Until the next time
Nick