Koi Carp, Chocolate and Wedding
Posted on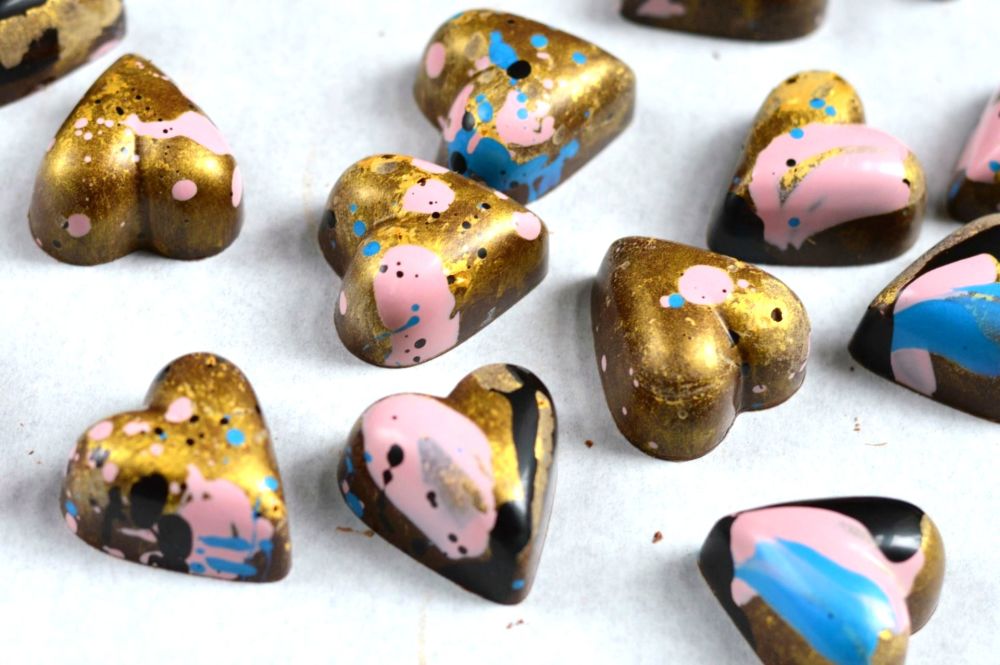 - THE CHOCOLATE EDIT -
We get booked to give demonstration to a wide range of clubs and associations. And it's always nice to be invited back. Last year we travelled to Colchester to give a chocolate truffle demonstration to – a Koi Carp club. Of course, to enter into the spirt of things, Magdalena prepared some special fish chocolate moulds, coloured to resemble a carp. The fish moulds – and the demo went down well, as did the other samples and we enjoyed meeting the members. We all talked a lot about chocolate, particularly during the specialist taste testings of premium dark and milk chocolate from around the world.
So, were we pleased to be asked to once again make the Dartford Crossing into Essex and koi carp land. This time, we added a twist to the talk by showing the group how to make their own truffles by hand as well as demonstrating the technique of decorative chocolate transfers. We also made chocolate bars from scratch with cocoa pods relief on the front. There's nothing quite like tasting freshly made chocolate.
Less people only meant there were more samples to enjoy and added to a nice, convivial feeling as various types of lovely chocolate were eagerly consumed. More enthusiastic questions followed and we swopped tips and ideas for chocolate recipes, favourite flavours and combinations. And, of course, there was plenty of jokes about licking the bowl afterwards.
Not content with the generous samples on offer, which we kept topping up, the members were kind enough to want to buy some of our chocolate to take away – especially for those members who couldn't make the evening. We're always happy to provide a little stand with a handpicked selection of our handmade chocolate.
By the end of the demonstration, it felt like we had just spent a pleasant, relaxed evening with old friends. Everyone has a favourite childhood chocolate memory. And the stories seem to get even better when you have beautiful chocolate right in front of you, just waiting to be eaten.
So, we wish the Koi Carp Club all the best and hope they attract a few new members in the future. Not that we're angling for another invitation next year!
A few miles (and a whole world) away in Windsor, one particular chocolate cake made the headlines recently. And that was the red velvet and chocolate cake made specially for Princess Eugenie's royal wedding. Did you see the wedding cake?
Described as modern but with a traditional feel, it had an autumnal theme with the sugar craft flowers adorning the five-tiered cake. Ivy motifs were particularly in evidence, a reference to the couple's Ivy Cottage home in the grounds of Kensington Palace.
Have you ever made red velvet chocolate cake for party or any occasion? It doesn't matter if your recipe is for your family or for a royal wedding. We'd love to know what's your favourite recipe.
Until the next time!
Nick