Digestive Biscuits Truffle Recipe
Posted on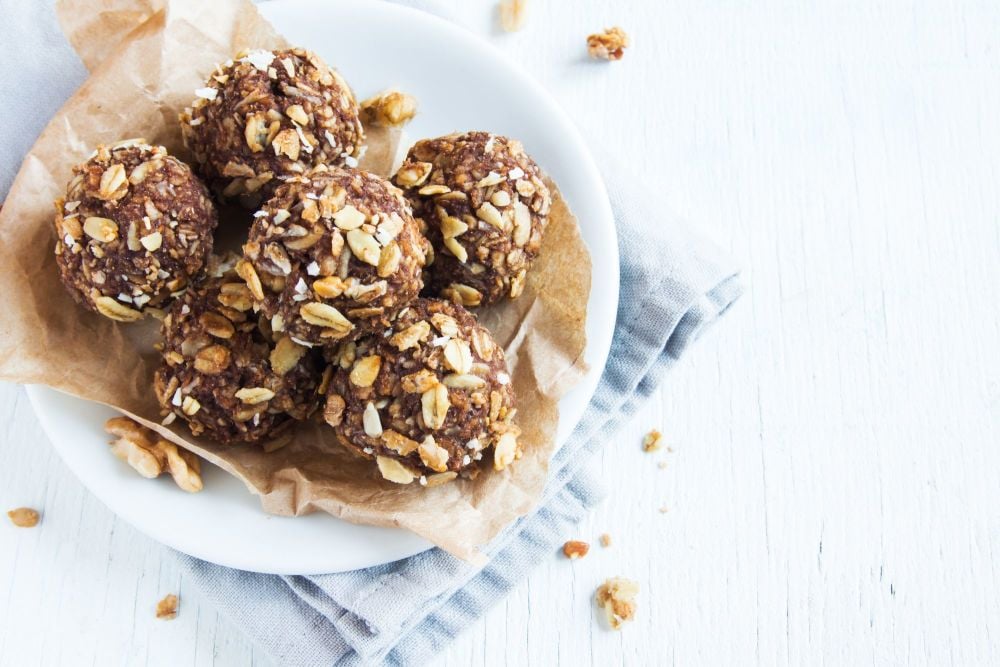 These chocolate treats were popular in British schools home economics or cooking classes towards the mid to end 20 century. There were cheaper versions of the grown-up chocolate truffles and were easy for children to make during the school class. I'm assuming that this recipe was developed after the second world war when real chocolate was still rationed, expensive and very difficult to come by.
While a lot of war time food rationing shopped after the end of the war a lot of food items continued to be rationed well until the 1950s. Chocolate was rationed until 5th of February 1953 and sugar until September 1953.
That is why this recipe originally uses only drinking chocolate as the only source of chocolate, and the sugar element comes from condensed milk. Fresh cream, which is what chocolatiers use mostly to create chocolate truffles these days, was far too expensive and not everyone had a fridge to keep it in. Since digestive biscuits were invented around 1839 by two Scottish doctors, it's likely that this school truffle recipe is originally Scottish too.
Digestive biscuits were invented to help to aid digestion, and they are probably a a little bit healthier than other types of biscuit. They would also be cheap to buy and easy to crumble into the recipe mix.
I'm also guessing that the original recipe wouldn't include butter, as it would add to the cost of the recipe. You can easily leave it out, if you like, just adjust the amount of the biscuits (you will need more than stated in the recipe or omit the desiccated coconut to even out the wet/dry ingredients).
The desiccated coconut is also a later addition, making the recipe extra yummy, but of course adding to the cost.
If you want to make this recipe on a budget, you only need three ingredients — tin of condensed milk, pack of digestive biscuits and cocoa powder.
I would suggest using cocoa powder instead of the drinking chocolate powder (the original recipe has this, because of the cost). The cocoa powder will, of course, give you stronger chocolate flavour, and these days it's probably not more expensive than a good drinking cocoa powder.
Before you start making this chocolate truffle recipe, I have to warn you, that these school truffles are very sweet and totally addictive. Once you make them, you'll know!
So, how do you make truffles with digestive biscuits? Here is how:
Truffles made from digestive biscuits - ingredients
Large pack of plain digestive biscuits (about 400g)
1 tin of condensed milk
125 g of unsalted butter
2-4 tablespoon of cocoa powder or drinking chocolate
125g desiccated sweetened coconut
Topping
Chocolate sprinkles, desiccated coconut or cocoa powder
Melt the butter first and leave to cool down a bit. Break and crush the digestive biscuits. The best way to do this is to place all the biscuits in a large ziplock bag and use a rolling pin to crush them. Mix all the dry ingredients in a large bowl, add the condensed milk and butter.
Mix gently until you have a good consistency. Scoop out a heaped teaspoon of the mixture and roll in cocoa powder or a topping of your choice. Leave to set in a fridge for a couple of hours and enjoy!
These school truffles are best enjoyed within a week of making, and you can store them in a fridge in an airtight container.
Now, that you've made these chocolate truffles with digestive biscuits, what do you think? Do let me know in the comments below and if you would like to make some more chocolate truffle recipes.
Until the next time, happy chocolate making!
Magdalena
MORE TRADITIONAL RECIPES & CHOCOLATE TREATS
Chocolate Truffle Making Tips >>
Chocolate & Rum Truffle Recipe >>
Chocolate Rum & Cake Crumbs Truffles Recipe >>
Christmas Chocolate Truffles >>