Marmalade Brownies Recipe
Posted on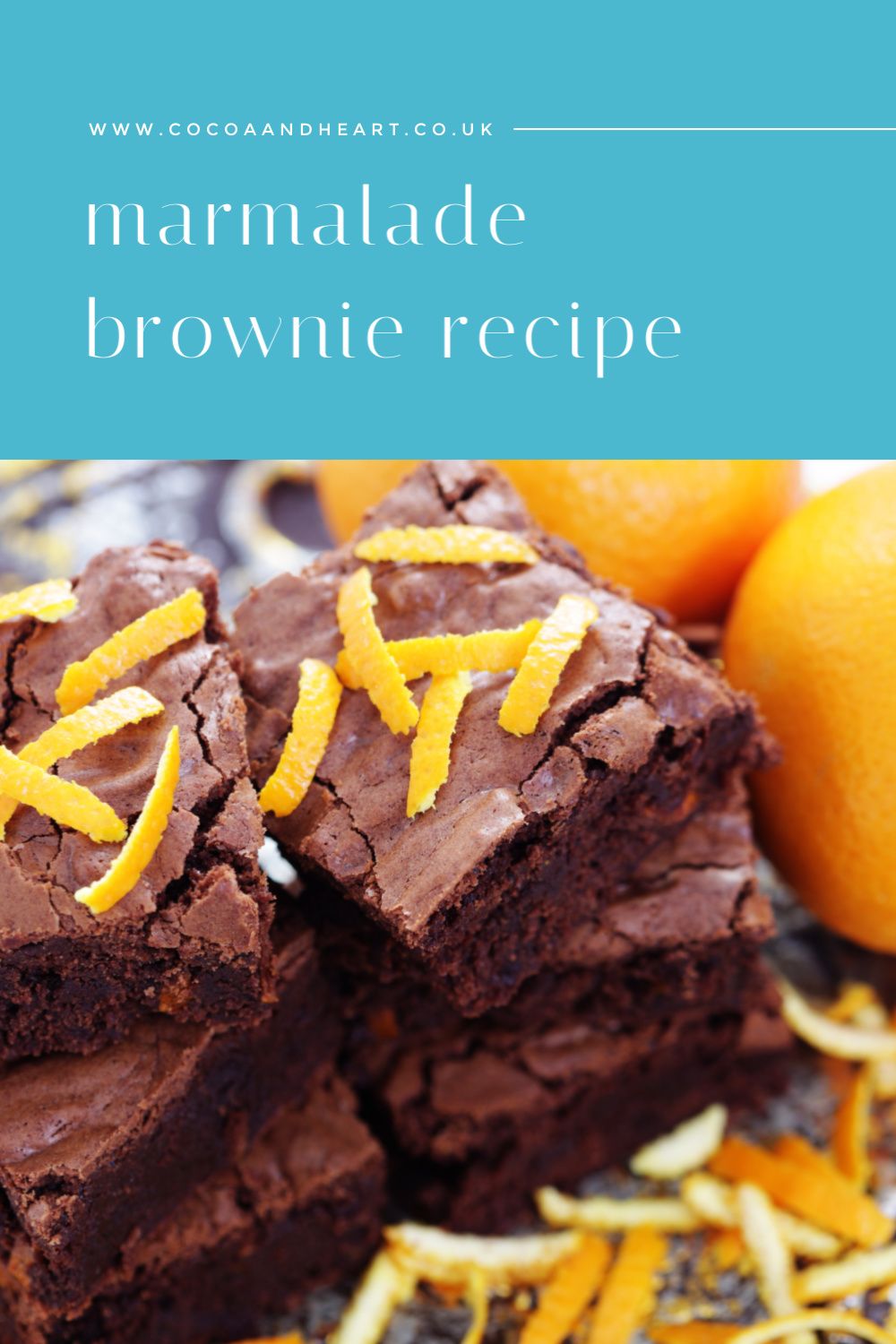 The best thing about making your own marmalade is that you can use it for other baking recipes and the flavour is going to be so much better than a basic supermarket marmalade.
This simple brownie recipe is delicious with very chunky bitter seville orange marmalade, but you can easily use any other type. And you know what? I'm not going to judge you if you use a shop bought one either!
Marmalade Brownie Recipe
200g dark chocolate
175g unsalted butter
325g caster sugar
130g plain flour
3 eggs
3 table spoons of seville orange marmalade
icing sugar to decorate
33x23x5cm baking tray lined with greaseproof paper
Makes about 12 portions
Here is what to do:
1. Preheat your oven to 170C (325F) Gas 3.
2. Break your chocolate into small pieces and place it with butter in a heatproof bowl melt it slowly in microwave, 20 seconds at a time and stiring until completely melted.
3. Add the sugar stirring well until incorporated.
4. Add the flour and stir well.
5. Stir in the eggs and mix until thick and smooth.
6. Add the marmalade and stir the mixture carefully.
7.Spoon the mixture into the prepared baking tray and bake in the preheated oven for about 30-35 minutes or until flaky on the top but still soft in the centre.
8. Leave to cool in the tin on a wire rack, before dusting with icing sugar to decorate.
Hope you enjoy this recipe
Happy Baking
Magdalena
OTHER BROWNIE RECIPES YOU MIGHT LIKE TO TRY