Chocolate Advertising Slogans Quiz
Posted on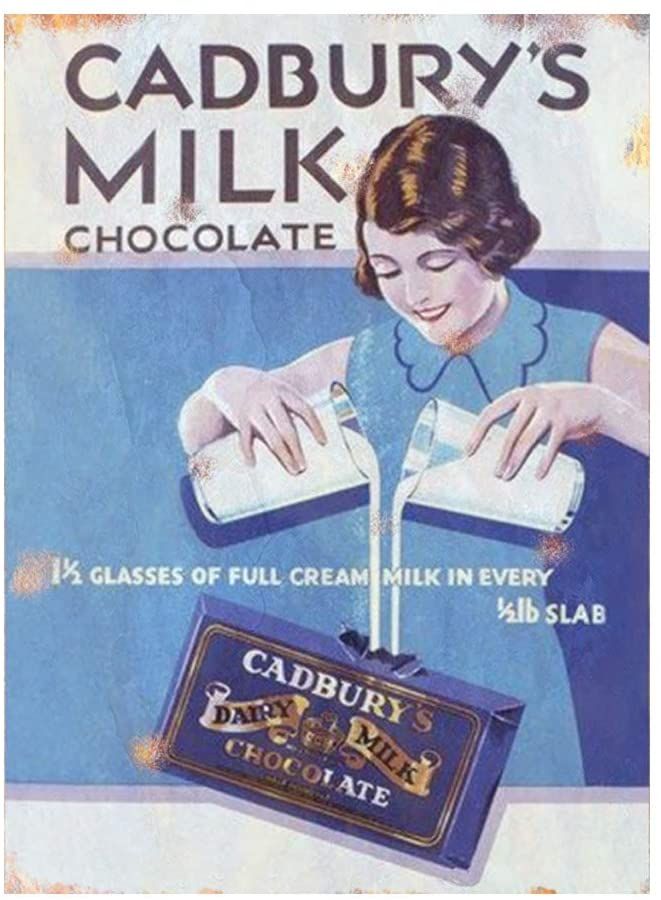 I love old fashioned advertising posters and over the years, I've collected quite a few different posters, which I use (to my husband's dismay) instead of proper pictures to decorate my kitchen. I love how some of these adverts are naive, but charming and some are definitely not PC anymore!
If you know your chocolate bars and sweets, here is something different to get your teeth into! A bumper chocolate advertising slogans quiz! I've listed the questions first, so that you can print this page, if you like. The answers are at the bottom of this page, just keep scrolling!
This is a great game to play with the whole family. The quiz master can call out the questions and then get you to swap your papers to mark each other's answers. Don't forget to get some chocolate bars listed in the answers for the winners to share.
Best of luck!
Magdalena
P.S. There is another chocolate quiz you might like to try.
---
MORE CHOCOLATE & SWEET'S GAMES
Double Dares Jelly Beans Darts Game >>
Retro Sweets Mini Machine Graber Game >>
Chocolate Russian Roulette Game >>
Trial Challenge Chocolate & Sweets Bugs Challenge Game >>
---
Chocolate Advertising Slogans Quiz
Questions:
1.Have a break, have a …..
Say, 'thank you' with…….
2.Thanks……..it's Friday!
3 The……..are on me!
3. Everyone's a………case
4. Do you love anyone enough to give them your last…..
5. It's not…..it's mine!
6. The taste of paradise
7. A finger of……is just enough to give the kids a treat
8. The chocolate bar you can eat between meals without spoiling your appetite
9. Have you felt the bubbles melt?
10. It's not for girls!
11. And all because the lady loves…
12. …….it's full of Eastern Promise
13. A….a day helps you work, rest and play
14. …..a hazelnut in every bite
15. p -p-p pick up a……………
16. Mr. Ambassador, with these…..you are really spoiling us!
17. … made to make your mouth water
18. Take it easy with a …
19. If you like a lot of chocolate on your biscuit join our …
20. A glass and a half in every pound
21. Comes up peanuts slice after slice
22. Too good to hurry mints
23. How do you eat yours?
24. Sure is a mighty chew
25. …. picking mama, pass those … round
26. The chocolate that melts in your mouth, not in your hands
27. Onlyhave the answer
28. Lighter than ordinary chocolate
29. The crumbliest.....milk chocolate in the world!
30. Miles of chewy toffee covered in creamy Cadbury's chocolate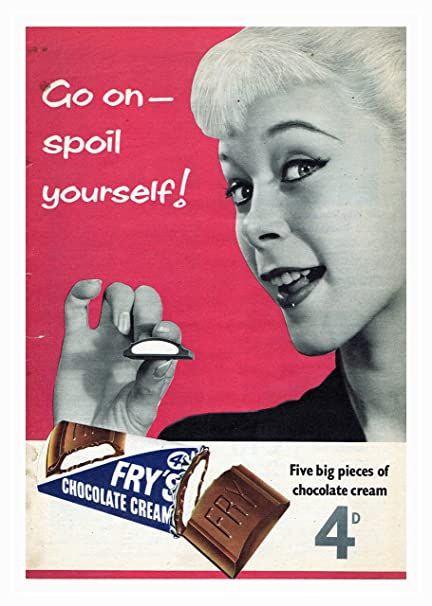 MORE CHOCOLATE & SWEET'S GAMES
Double Dares Jelly Beans Darts Game >>
Retro Sweets Mini Machine Graber Game >>
Chocolate Russian Roulette Game >>
Trial Challenge Chocolate & Sweets Bugs Challenge Game >>
---
Chocolate Advertising Slogans Quiz
Answers
1. Kit Kat
2. Crunchie
3. Milky Bar
4. Rolo
5. Terry's
6. Bounty
7. Fudge
8. Milky Way
9. Aero
10. Yorkie
11. Milk Tray
12. Fry's Turkish Delight
13. Mars
14. Topic
15. Penguin
16. Ferrero Rocher
17. Opal Fruits
18. Cadburys Caramel
19. Club
20. Diary Milk
21. Snickers (formerly Marathon)
22. Murray Mints
23. Cadbury's Crème Eggs
24. Texan Bar
25. Rowntree's Fruit Pastilles
26. M&Ms
27. Smarties
28. Maltesers
29. Flake
30. Curly Wurly
PIN THIS FOR LATER