Sweet Crust Pie with Cherry Conserve Recipe
Posted on
This cherry pie recipe is one of my favourite sweets to make for Sunday lunch. It's so easy to make and delicious to eat all of which means it's my ideal comfort food, especially if you serve it with a scoop of vanilla ice cream.
This version of cherry pie is made with a cherry conserve, instead of fresh cherries. This makes it quicker to bake and straightforward to prepare. You can have the whole recipe done at the same time as you are preparing your main meal.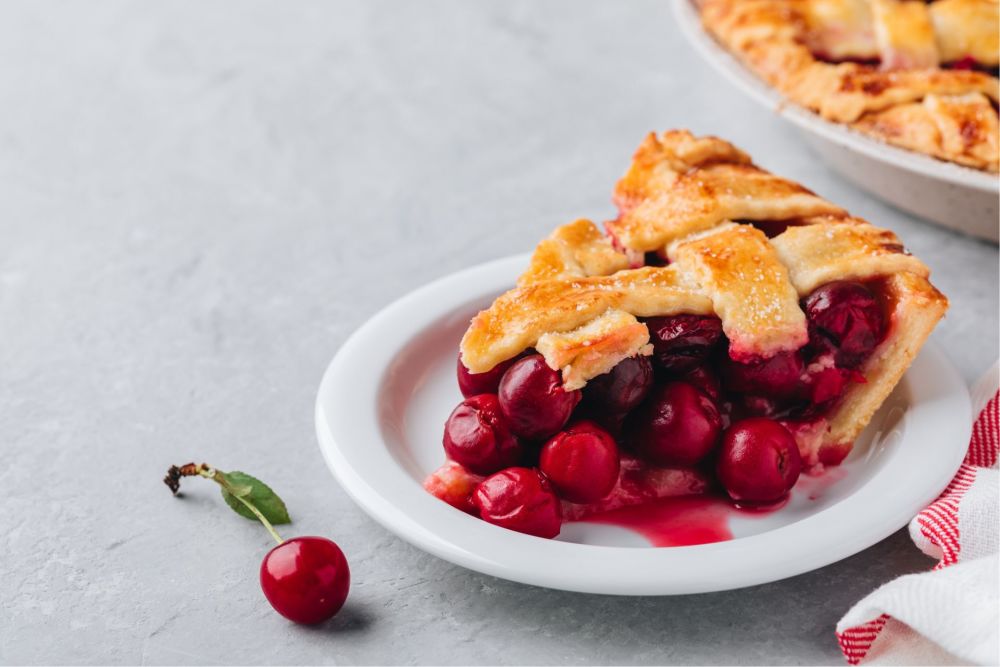 What I love about this recipe, is that every time you buy cherry conserve, you can choose a different flavour, which changes the final taste of the pie.
There are several types of cherry conserve, but most popular ones are made from black or morello cherries. Black Cherry Preserve is made with sweet dark cherries, which give the conserve a deep, rich flavour. On the other hand, Morrello Cherries are much sharper than black or red cherries but still have a strong cherry flavour. When choosing the right cherry conserve for your filling, make sure there is at least 50g of fruit for 100g of the total weight of the preserve so that the cherry flavour is strong enough to really enjoy when cooked through.
I like to prepare my cherry pie filling by mixing the cherry conserve with lemon juice and seasonal spices, like cinnamon. If you like a less sharp flavour, you can add the cherry conserve as it is or add other ingredients. I'm sure dark chocolate, mixed spice or a pinch of ground nutmeg would work equally well!
My top tips on making cherry pie
Choose the best quality jam or preserve, that's not too liquidy

Don't overmix or over-handle your pastry. If you overwork your pastry, it can make your pie tough.

If you have warm hands, it's best to mix the pastry with a fork to keep your dough cold.

Make sure the pastry is properly chilled (at least 30 minutes, but can be left overnight in the fridge) before rolling it out.

Roll out the pastry between two large sheets of non-stick (greaseproof) baking paper. This is the easiest way to roll out the pastry without it sticking.
Happy Baking!
Magdalena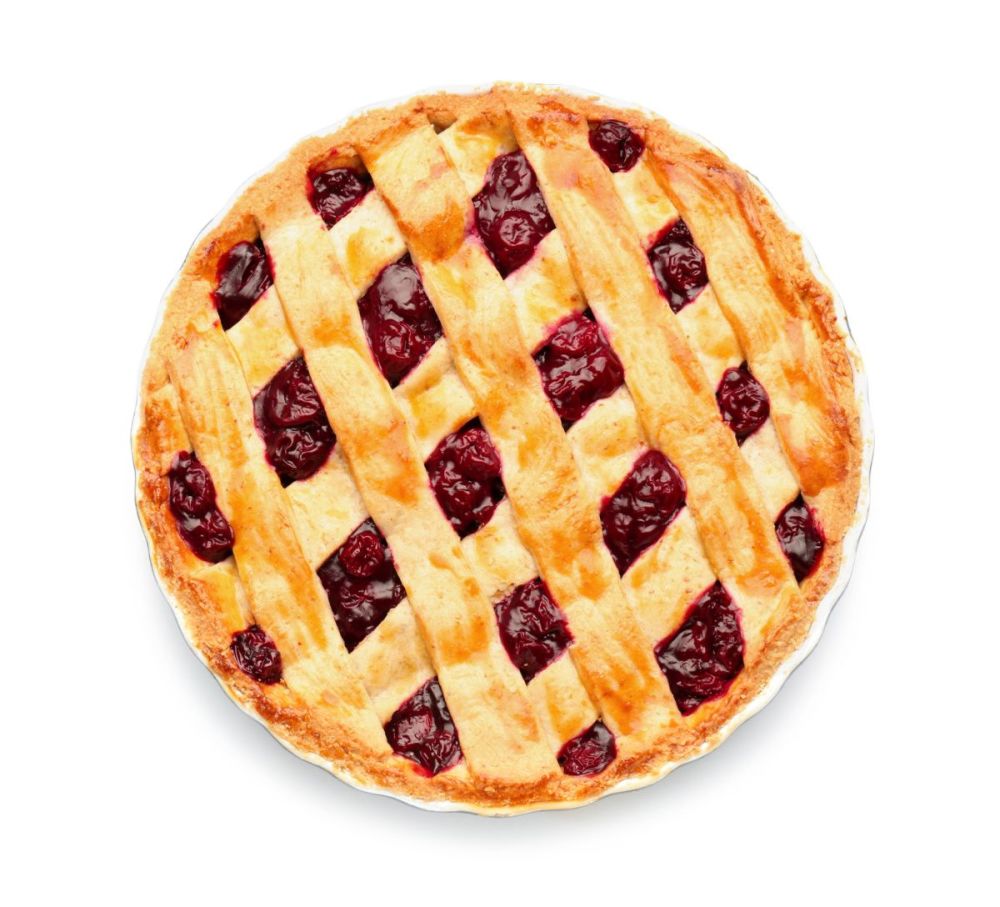 Cherry Pie Recipe
Ingredients:
FOR THE PIE FILLING:
1 jar of Cherry Jam Preserve

1 teaspoon lemon juice

1/4 teaspoon of cinnamon
FOR THE PIE CRUST:
180 g unbleached plain (all-purpose) flour

1 tablespoon white caster sugar, add a little for topping

A pinch of salt

225 g chilled unsalted butter

6 tablespoons (or more) cold water
Directions:
Preheat the oven to 180C or 380 F, gas mark 3

First, make the pie crust

Mix flour, sugar, and salt together in a large bowl.

Cut up the butter into smaller pieces and add to the flour mixture. Work the butter with your hands into the flour until you get something resembling rough crumbs.

To turn it into pastry dough, add about 4 tablespoons of cold water and working now with a fork, mix everything together. Add more water if the dough is too dry, but don't overmix it.

Divide your pastry dough into two pieces, flatten them a little, wrap in a plastic bag and chill for at least 30 minutes in the fridge.

Whilst your pie dough is chilling in the fridge, prepare your pie filling.

Simply mix together your cherry preserve with lemon juice and cinnamon in a bowl and keep to one side.

When your pie dough is ready, roll out each piece to approximately 10-12 inch large circle.

Place one piece to a greased pie dish (slightly size than your pastry, so approx 8-9 inch) and trim the pastry leaving about 1/2 inch of pastry overhanging over the edge of your pie dish.

Fill the pie dish with the cherry pie filling, making sure that the dish is not overfilled and leaving about 1/4 of an inch from the top of the pie dish.

Create the pie lattice from the second rolled out dough by cutting 1/2-3/4 inch ( about 2cm) wide strips. You can use a sharp kitchen knife for this or pastry wheel if you have one. Arrange the pie dough strips on top of your cherry pie by weaving them across each other and firmly pinch the sides or use the overhanging pastry to seal the pie.

Trim any overhanging pastry with a sharp knife.

Brush the pie crust with milk and sprinkle with sugar, before placing in the middle of the preheated oven.

Bake for about 30 minutes until the pie crust is lightly brown.

Serve hot or cold with vanilla ice cream, cream or just on its own!