How can I make chocolate truffles?
Posted on
Author: Magdalena Marsden
Well, believe me or not, I have been asked this question so many times, that later last year I decided, it was time to set up few chocolate making classes and share my passion for chocolate and my chocolate making skills with others.
Like with all my other baking courses, I first ran the course with my friends and people who already attended my 'Artisan Bread Baking Course' in the past. I wanted to try and test how well the course will run and how difficult or easy it will be get everyone's chocolate tempered at the same time.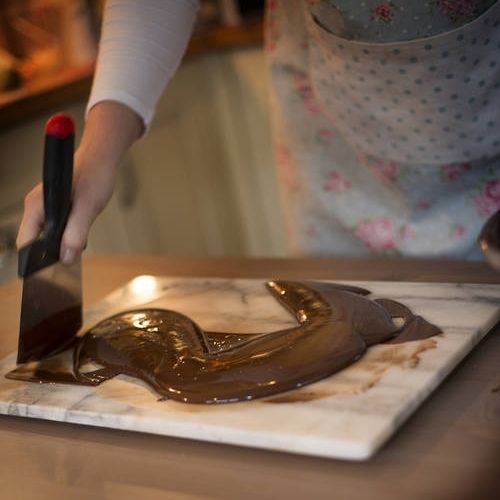 It was a great fun - even when the temperatures on one day were too hot to work with the chocolate properly. Everyone enjoyed this chocolate making experience - from designing their own chocolate truffle ganashe flavour to learning how to dip and decorate the truffles like a professional chocolatier.
I have also prepared plenty of chocolate tasting of our Origin's chocolates, filled truffle bars and chocolate truffles that I made previously. At the end of the sessions, everyone's chocolates were beautifully wrapped in chocolate boxes - ready as a unique chocolate gift.
I have had some great comments back - most of the times people didn't believe that they can create something so perfect the first time round! I must admit I'm always admiring the end results - everyone's chocolates are so different and beautiful too.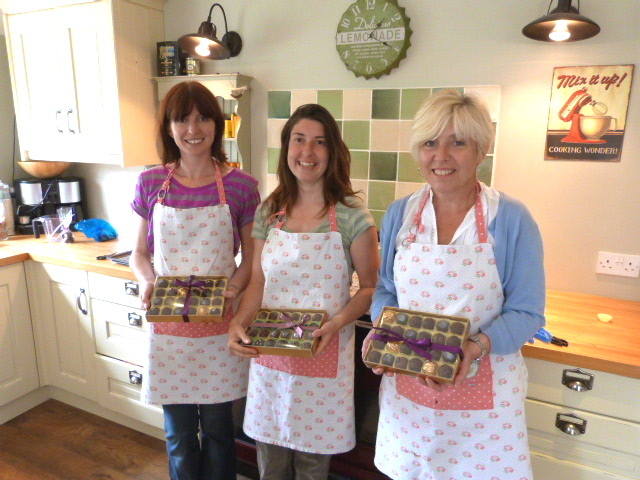 The Chocolate Truffle Making workshops have been now running for over a year and I love sharing my passion for good chocolate with other people. Our chocolate making workshops are run in our victorian chocolate kitchen in South East London, Bexleyheath.