What's in a name?
Posted on
Author: Nick Marsden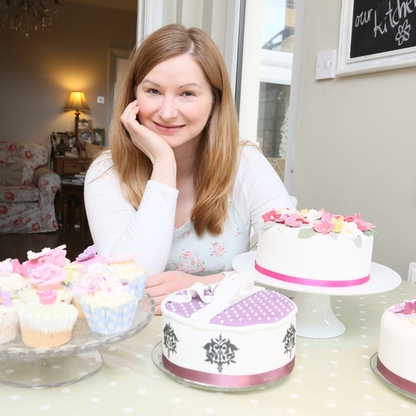 What's in a name?
Every year, many business owners, small and large, spend considerable amounts of time and money, trying to find the right name for their business. Too often this seems to involve spending lots of your own money getting someone else to find a name for your business.
Ideally, it's got to be snappy and smart and say something about the product you're selling. Anything else? Oh yes, I nearly forgot. It's got to be memorable and stick in people's minds.
I was reminded of this last thought all too graphically recently when the name of my own business – Cocoa & Heart –played a key part – in helping nurses at Leicester Glenfield & Royal Infirmary Hospitals track down the next of kin of two patients who had been involved a serious road traffic accident – my mother and father in law!
To go back to the beginning.
My husband's elderly parents had been caught up in a five car pile up not far from their home in Leicester. Nick's Dad had been taken to one Hospital with suspected head injuries and his Mum, to another, for treatment for cracked ribs. Two days later and without any forms of ID on them, neither were able to remember much about the accident let alone any contact details to let close family know that they were recovering in hospital. Meanwhile, the car, which was a write off, had been towed away and access was well nigh impossible.
In between the pain killers, my father in law, who has always had a sweet tooth, suddenly remembered that I ran my own chocolate business. 'What's it called, Trevor?' enquired a sharp thinking nurse. He paused for a minute. Then came the name; something to do with Cocoa & a Heart! And it was in Kent. The clever thinking nurse quickly googled the name and sure enough my business came up - on the first page, I hope!
Scrolling down the pages she found my surname and address and contact number. So three days after they had been first admitted to Hospital, my husband was informed about their condition and managed to visit them both later that evening.
Needless to say, he came bearing gifts of chocolate from Cocoa & Heart. Not so much for my in laws (although Trevor had recovered sufficiently to start eating again!) but for the nursing staff at the Royal Infirmary and especially, the quick thinking nurse who connected a chance remark back to Cocoa & Heart.
My in-laws are both doing OK. Maria spent a couple of weeks in a rehabilitation centre while her broken bones were healing before she was able to walk again unassisted. Trevor's head scans were fine and both are now at home again quite happily eating chocolate.
So choosing a name to remember can have a happy ending after all!

Enjoyed this blog post? Why not join our monthly newsletter and make sure you won't miss the next one!