Why do you need to temper chocolate?
Posted on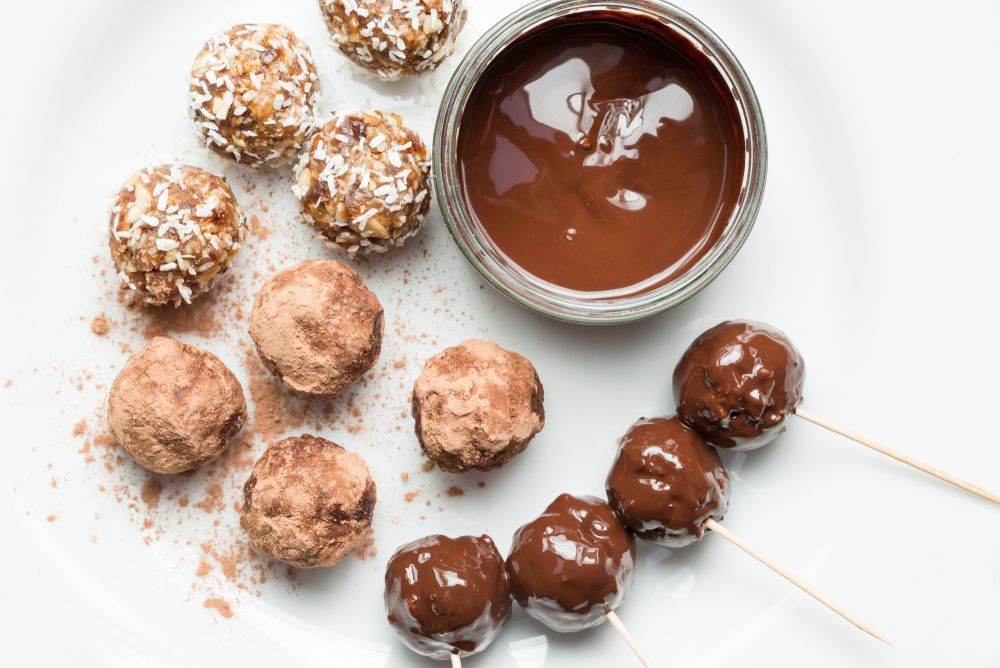 This is a question I often get asked by my students at my Chocolate Courses. It's a fair question. Tempering chocolate is quite complicated process, and it can be very frustrating if you think you've tempered your chocolate enough and you end up with a bloomed chocolate bars. Don't worry; I've been there too!
So, why melting your chocolate is simply not enough?
If you just melt your chocolate without tempering it properly, you'll end up with a chocolate that will bloom (you'll get white streaks and lines running across your chocolate, when it finally sets). It will also take a long time to set and it will melt very quickly when you touch it. It's not going to make a 'snap' when you break your chocolate bar and it will even taste slightly grainy. Saying that it's perfectly safe to eat chocolate that hasn't been tempered properly, but the look is not great, and the texture won't be probably as smooth as if you temper your chocolate well.