Bugs & Butterflies Iced Biscuits Recipe
Posted on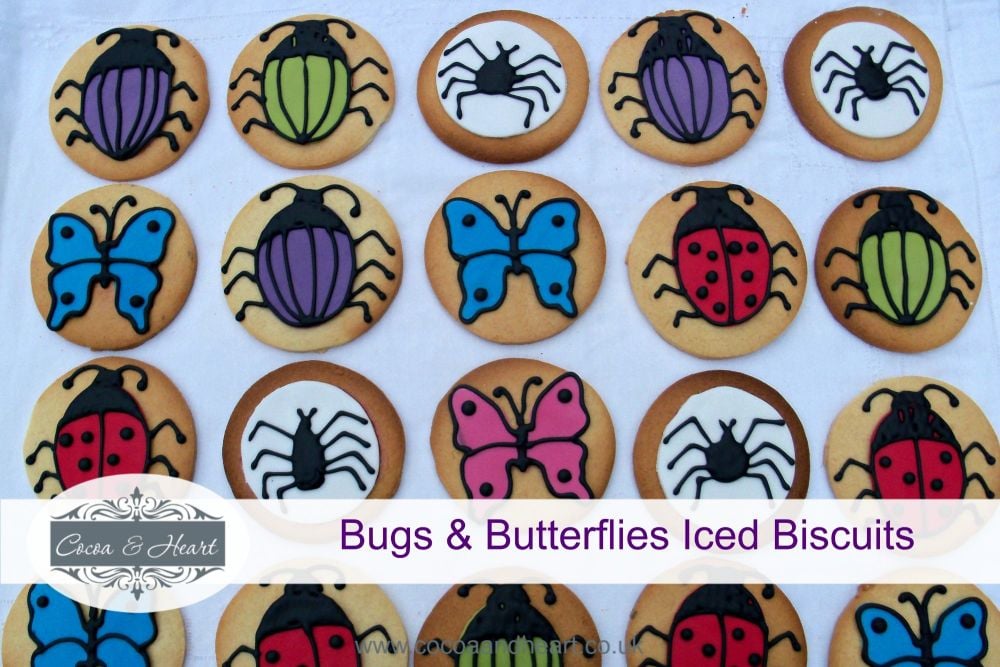 I used to make these Bugs & Butterflies Iced Biscuits for Down House tearooms, when we had 'Bugs week' which used to be mainly at half-term holidays. The house had a special programme prepared for children which often involved discovering and identifying bugs around the house and gardens.
We thought it was rather good fun (and many little visitors agreed with us wholeheartedly!) to leave some 'bug discovering' for tearoom too and that's how these slightly sinister biscuits appeared at Down House Tea rooms menu.
I used to make these really large and quite thick, so they were much bigger then any biscuits the children usually seen before.
This Bugs & Butterflies Iced Biscuits Recipe is really easy to make, but of course the decorating takes a bit of time. You can let your imagination go wild here and have just butterflies or something else altogether.