Bread Baking Club
Hello and warm welcome to the Bread Club!
If you are not sure where to start with bread baking but want to learn how to turn few basic ingredients into a freshly baked bread, you are definitelly in the right place.
The Bread Club is created for people like you who need a bit of a support from any experienced bread baker, to use fail prove recipes and be inspired to carry on baking.
For those of you who joined me during the last four years at one of my bread baking workshops, this is just an extra support to help you to carry on bread baking and put into practice what you have learned.

Happy Baking and see you in The Bread Club!
Magdalena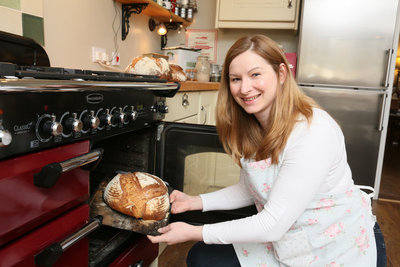 Your membership includes:
Brand new website with members only area with bread baking resources and recipes
Immediate access to over 20 tried and tested bread recipes'
Step by step' bread baking techniques with detailed pictures and descriptions
Monthly members only newsletter with updates, reviews and tips
New tried and tested bread recipe every month
Monthly - live (on-line) Bread Chat Q&A with Magdalena Marsden
Special members offers
Private Facebook Group for members only
Current Bread Baking Courses students have the opportunity to join for 50% off for the first year. (If you have been on one of our bread baking workshops prior 2015 just contact us - and your 50% for the first year - will be honoured)
We'll be adding new videos & how to instructions in the course of 2015
How does the membership work?
Once we launch our club (autumn/winter 2015), you will be able to join on-line.

Once you click 'Join now!' and process your payment, you will be set up with a login and password which will allow you to access all the 'Member's Only' material - bread baking techniques and recipes.
You are also welcome to join our private Facebook group where you meet your fellow members and chat to them about bread baking, share pictures of your bakes and also ask question.
I visit the group regularly, so of course you will have a support from me too.
Our members only monthly newsletter contains new and tested recipes, which are then added to your members area, news and invitation to the next on-line Bread Baking Q&A.
Your membership is valid for 12 months from the date you sign up - so it doesn't matter when you join you always get the whole year.