Bread Making Courses
Hello and welcome to our Bread Making Courses page.

Our bread making courses are run in small friendly groups in our Victorian kitchen.
We are based in South East London/Kent borders with good public links to central London (travelcard zone 6) and motorway links to M25, A2 and M2.
Our courses are purposefully run in small groups to ensure you get the best from your day.
We run 3-4 Bread Making Courses a month and you can find our courses diary just here.

Sourdough bread has great taste and it's relatively healthy bread to eat as it doesn't include any commercially produced yeast.

Traditionally, sourdough bread is made over a longer period of time, which makes the flavour and texture very different from any other bread.

This year our Sourdough Bread Course is becoming a whole day course to allow us enough time to bake the best sourdough bread, learn about the different baking stages, find out how to make your own sourdough starter and how to incorporate sourdough bread baking into busy every day life.
The next dates are:
15 August - Saturday

31 October - Saturday
Find out more and book your space
Join us for the next bread making course and learn how to bake your own bread at home.

Our bread making courses are suitable for all skill levels.
We work with everyone individually, whether you are just starting out or looking to improve your existing skills, we will make sure you get the best from your day.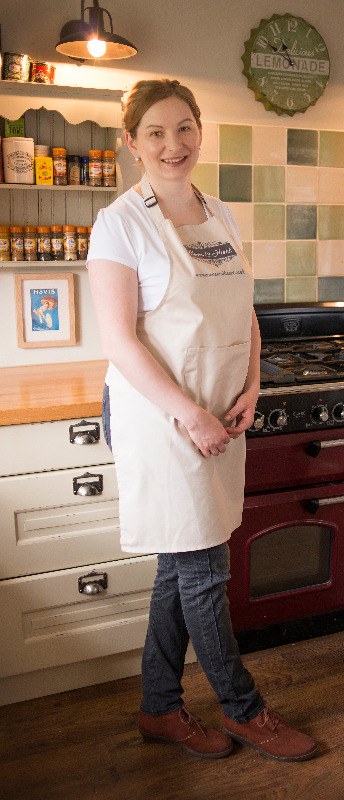 Your tutor - Magdalena Marsden

Hello,
and welcome to Cocoa & Heart and my bread making courses.

I'll be your tutor for the day and take you through bread baking step by step, so that at the end of the course, you take home your very own freshly baked bread.
There is nothing much better than freshly baked bread...
I was so excited when I took my first loaf out of the oven and the bread aroma just filled the whole house.

I must admit that my first loaf was a bit of a disaster, but it didn't put me off in the slightest! Shortly after that we stopped buying supermarket bread and just carried on baking our own.
That was nearly 17 years ago and since then I've been baking bread not just for ourselves, but for our friends and family and local farmers markets.

I used to work in a small bakery each summer when I was at college, but I wanted to find out whether things have changed since then, so I volunteered myself for few weeks to work in an artisan bakery to work alongside experienced bakers. What an amazing experience!
Shortly after that, few friends asked me, whether I could show them how to bake their own bread, as they were too far away for me to actually bake them bread regularly.

I run the first bread making course back in 2011 and since then I taught over 600 students, who continue to bake their own bread at home.
I look forward to meeting you at my next bread making course, but until then...
Happy Baking!
Magdalena
Bread Making Courses
To find out more about each course and to book a space, just click on pictures below.