Chocolate Celebration Cakes
My passion for chocolates does not stop with just chocolate truffles, but continues to my chocolate celebration cakes.

This is just a small selection on what is on offer, but of course I will work with you to come up with the best design for your perfect cake.

The choice of filling is endless and is based on our chocolate truffles filling.

So, imagine dark chocolate cake sponge layered with milk chocolate ganache fragranced with Sorrento orange and hint of orange liqueur...
All cakes are freshly baked using good quality ingredients and local Kentish ingredients where possible.

You can choose your own chocolate for your filling from dark chocolate to creamy white or even Origin Chocolates (inc. Java, Madagascar, Ecuador and others)
Cakes start from £45 and can be ordered by filling contact form at the bottom of this page.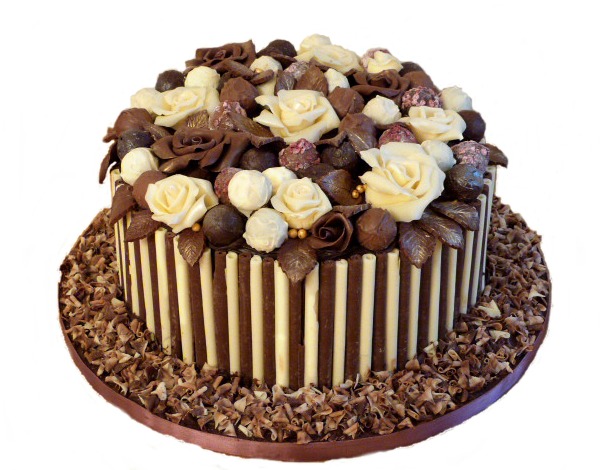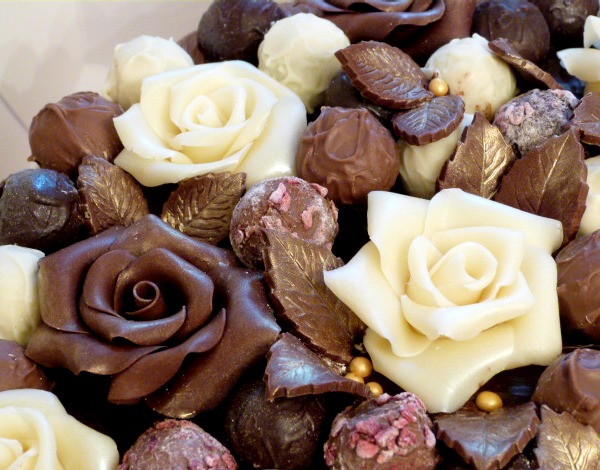 Flavours & Filling

Sponge:
Rich Chocolate Mud Cake
Filling:

Milk or Dark chocolate filling

Summer Raspberry, Sorrento Orange
Mint, Bailey's, Lavender
or any other flavour your are fond of!
We compliment your chosen flavour with a homemade syrup to flavour gently the sponge. Our cakes also include a layer of marzipan.
You are welcome to choose your type of chocolate for a ganashe filling - options include Milk, White or Plain Chocolate (33%, 27% or 60% cocoa solids) or Origin Chocolates (Java, Equateur, Madagascar, Mexique, Cuba Venezuela, Tanzanie or Ghana).

Origin Chocolates are created with cocoa beans from one specific region, so that each chocolate has a unique flavour characterised by the cocoa from that particular region.
Pricing

Each cake is individually priced, depending on your chosen design.
The final price depends on the complexity of your design, type of chocolate you choose and size of your cake.
The prices below are a starting point for a ganashe finished cake with simple decorations

6" (serves 12-14) from £45
8" (serves 20-24) from £65
10" (serves 30-34) from £85

And here is a price guide for cakes with detailed decorations

6" (serves 12-14) from £80
8" (serves 22-24) from £120
10" (serves 30-34) from £180
Portions guide
The portion's guide is for guidance only and it's based on generous desert portions.
Delivery

All cakes can be picked from us directly (Bexleyheath) or can be delivered (for an additional fee) within South East London (Bexley, Sidcup, Bromley, Chislehurst) and West Kent area.

If you require delivery, please contact me for availability.

How to store your cake

Our cakes last for a good week after you take them home and should be kept somewhere cold in their original box.
Please don't store your cake in the fridge until it's cut. The moistness and the coldness of your fridge can damage chocolate decorations on your cake.

Order
To order you cake, simply contact me by filling the form.

I need minimum of 2 weeks notice, but often take bookings for months in advance, so contact me as soon as you know you need your cake.
Magdalena