Setting up a bakery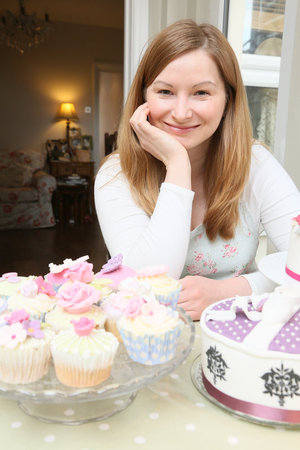 I've been been sharing my skills as a baker and business mentor for quite some time.
I've been running 'hands on' bread baking courses for about four years now and recently more and more people asked me to help them set up their own microbakery.

But not everyone can actually come down to see me, so this year I'm also running a virtual version of the same course.

I look forward to meeting you 'virtually' and until then...
Happy Baking

Magdalena

How to set up your own microbakery course
On-line version 250
Here is what's included in your course
Course Resource Pack
The Bread Book - my practical e-book with step by step instructions and photos and over 35 recipes
practical bread baking business information

on-line resources list
accounts spreadsheets

How to do simple business finances and tax return e-book

business plan template
start up budget spread sheet

Product costing & profit spreadsheet
How to be a Social Media Pro e-book

Supportive Community
You will join our private facebook group which is for attendees only.
Perfect place to share ideas, ask questions and get support from like minded people
Business Coaching
4 sessions via Skype and e-mail follow up after each session. Sessions are best booked within 3 months.
Sessions are approx 60 minutes

How is the on-line support delivered?
You can join any time and book the course by processing the payment below.

We will book the first skype session at mutually suitable time (I can usually start working with a new student within 1 or 2 weeks depending on my commitments)
Once you process your payment, you will get immediate access to all materials and facebook group
The first session is likely to be spend by going over the material and setting out your business targets, but each session is completely led by you.
The sessions are best booked within 1-2 weeks apart, but again it depends on how far you've come with setting up your business and when you need support.
All course material and my experience with legally setting up and running a baking business is withing UK legal requirements. If you are in a different country I can certainly help you with the general running of a baking business, but you would need to do your own research in terms of legal requirements in your own country.

Magdalena Marsden

Your tutor
Magdalena has more than 15 years of managing a successful businesses. Her main work background is in corporate - high level management, but she has always been passionate about baking, chocolate and anything handmade.

Magdalena has set up Cocoa & Heart in 2011 as a bread baking and chocolate making business and successfully developed it into a fully fledged business know locally and also nationally.
She works with small business owners through her mentoring business (Magdalena Marsden) on their businesses focusing on the practical side of business - business plans, , social media, website strategies and seo.
She is also a founding member of Handmade Kent - niche blog that supports local handmade business.

Here is how to book:
Process your payment of 250 by clicking on the green button above.
Payment is processed by paypal (any card is accepted)
Access all your material on the 'Thank you page' (you will be automatically taken to this after checkout)
Join our Facebook group and say 'Hello'
Book your first session