Rum Truffle Recipe
Posted on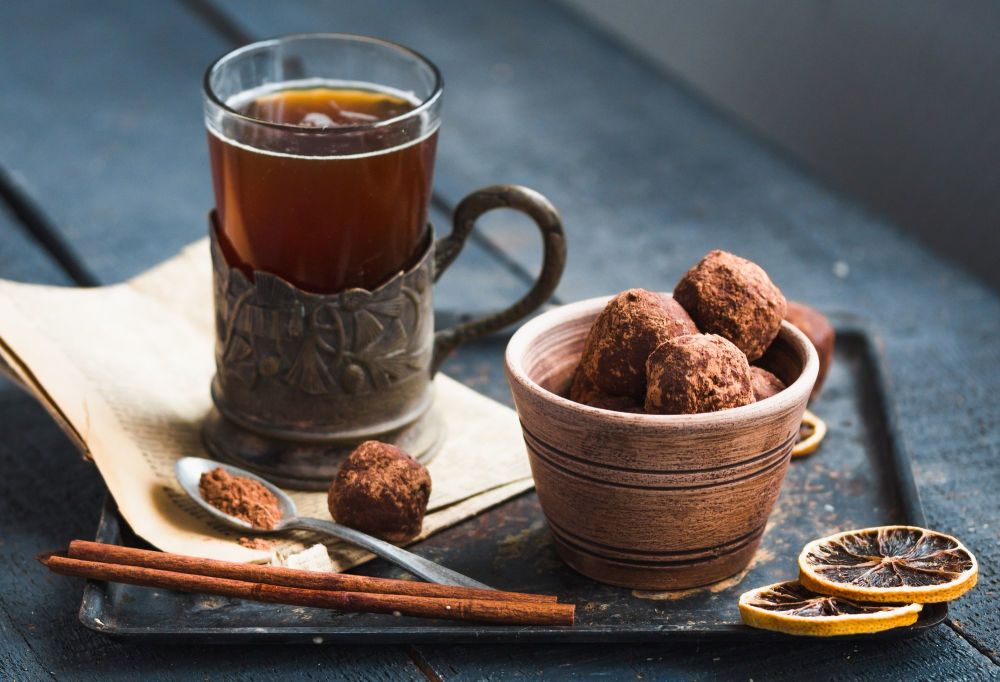 This chocolate truffle recipe is so easy, that you'll wonder why you've never tried it before. Anyone can make these and they are great to make as a little gift or take to your next dinner party invitation.
There are various versions of this recipe and seriously you can't go wrong no matter which type of chocolate you use. If you use milk chocolate the final truffle will be obviously sweeter than if you use plain chocolate. You can even use 50% dark and 50% milk to go somewhere in between. This way the chocolate truffles won't be as sweet as with only milk chocolate. If you are not too sure about the alcohol in this recipe, you can replace the rum with rum flavour (or even different type of alcohol) or leave it out altogether!
If you run into any problems with your chocolate truffle making, I've shared my best chocolate truffle making tips here.
The simple rum truffle recipe
The filling
50g unsalted butter
50g double cream
250g dark or milk chocolate (chopped)
4 tablespoons of rum (or to taste)
Tiny pinch of salt (if needed)
Chocolate Covering
About 400g of tempered chocolate (milk or dark)
10 tablespoons of cocoa powder
First of all bring the cream to boil and melt the butter. Then pour on to the chopped chocolate and let to melt. Heat the bowl in the microwave or on the hob if the mixture is not melting quickly enough. Leave to cool down until it's cold to touch, but before it starts to set.
Add the rum and a tiny pinch of salt. Whisk the mixture by hand using a wooden spoon or with an electric whisk until it's nicely smooth, fluffy and light in colour.
Let to set a little in the fridge for about 30 minutes (or longer if you want to)
Wearing catering gloves scoop about a heaped teaspoon at a time and roll it into small balls. Leave to set in the fridge for a further 30 minutes or more.
Melt and temper your chocolate and dip or roll your truffles in the melted chocolate. You can either leave your chocolate truffles covered with just the chocolate (and perhaps add cocoa nibs or sugar sprinkles as a decoration or you can also roll them in cocoa powder.
Leave to set in the fridge for further 15-20 minutes. If you are using cocoa powder to finish your chocolate truffles, take excess cocoa powder off by rolling the truffles in a sieve. Server straight away or keep in an airtight container for up to 4 weeks in a cool and dry place.
If you are looking for more chocolate truffle recipes you can find basic recipe here.
As always I love to know how you get on, so let me know in the comments below.
Magdalena