Rum truffle recipe with cake crumbs
Posted on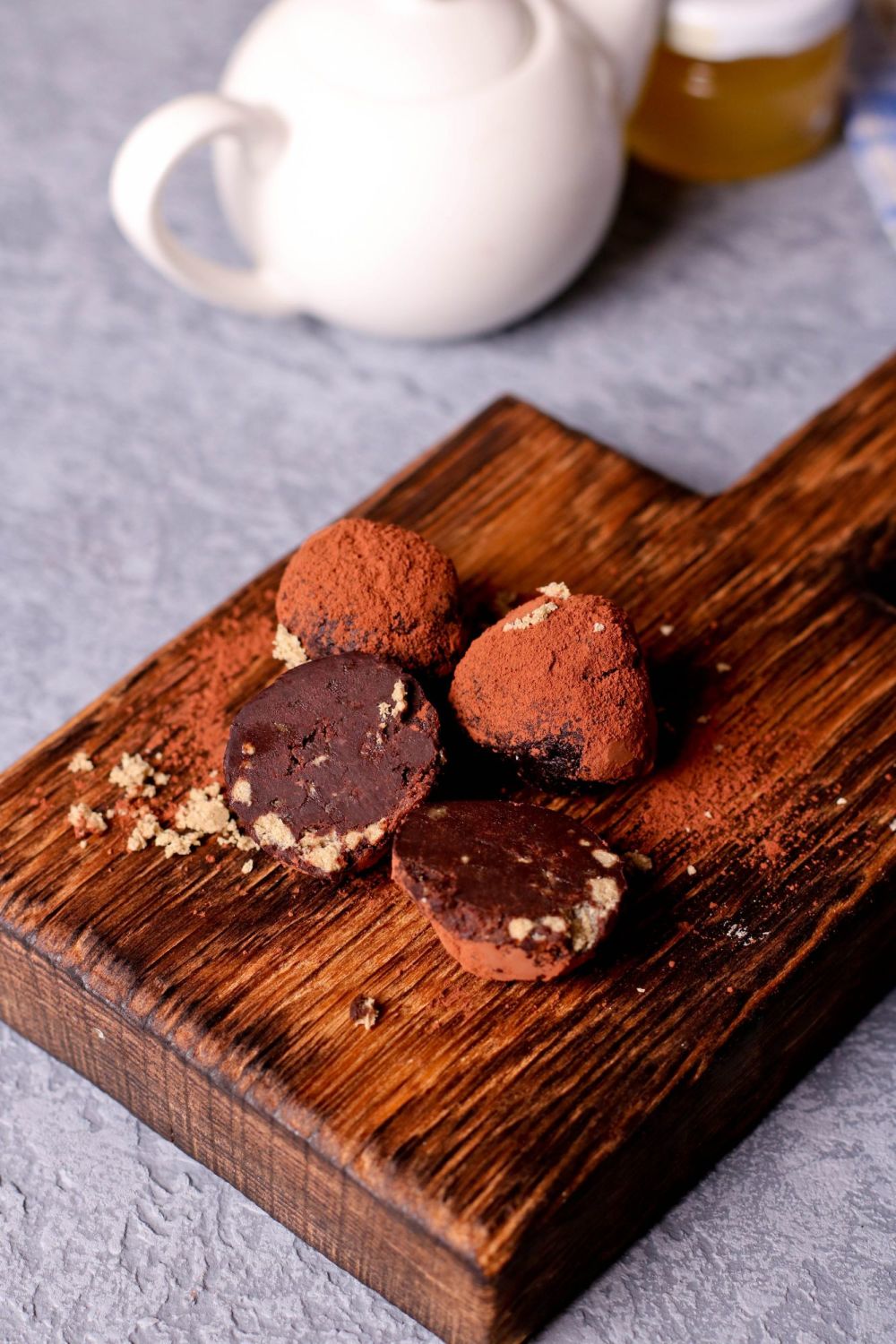 This recipe is very popular at Christmas, but I tend to make it any time I want something slightly different than just traditional chocolate truffles. The addition of cake crumbs in this rum truffle recipe is just genius, and it makes these ever so slightly addictive.
You can easily swap a normal sponge cake for a gluten-free one to create truffles suitable for people with gluten sensitivity. You can also use a chocolate cake instead of Madeira cake for extra chocolate taste.
If you want to, you can also leave out the rum if you are making these with children or use rum essence (you'll need about one teaspoon, depending on the strength of your essence). The rum can be swapped for any other alcohol, but flavour wise rum seems to work well with chocolate.
Once made, these rum truffles with cake crumbs last up to 7 days, but I have to say they usually disappear a lot quicker than that.
Rum Truffles with Cake Crumbs Recipe
Ingredients:
270g Madeira cake (or any simple vanilla sponge cake)
50 mil double cream
100g dark plain chocolate (or milk, if you prefer sweeter version)
3 tablespoons of rum (or to taste!)
½ teaspoon of a good quality vanilla extract
Tiny pinch of salt (mixed in the vanilla extract to dissolve)
Milk or dark chocolate soft vermicelli or cocoa powder to roll your chocolate truffles in
Here is what you do:
Place the cake sponge in a bowl and crumble the cake either by rubbing with your hands (it's best to use catering food gloves for this) or using a food processor.
Heat the double cream and bring it to boil. Add the chopped up chocolate and leave to melt. If the mixture is too cold to melt, just heat it gently until all chocolate is melted. This can be done easily in a microwave.
Add the vanilla extract and the pinch of salt to the cream mixture and blend in. When nearly cold, add the rum or rum essence and then add into the cake crumbs and mix well till evenly combined.
Using your catering gloves again, take about a large teaspoon of the mixture together and form a ball. While the cake mixture is still sticky, roll in the chocolate vermicelli, making sure that the whole truffle is nicely covered. Repeat with the remaining mixture. Refrigerate for 30 minutes until firm and serve straightaway.
These chocolate rum truffles with cake crumbs are also a perfect gift to take to your friends or a dinner party. Just pack them in pretty boxes or bags with a ribbon and a little gift tag and your friends will love you forever!
Until next time, happy chocolate making
Magdalena
CHOCOLATE TRUFFLE MAKING RESOURCES
Chocolate Truffle Making Tips >>
Rum Chocolate Truffle Recipe >>
Easy Christmas Chocolate Truffle Recipe >>