How to make sweets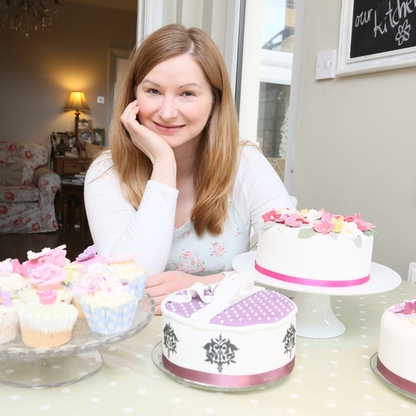 I've been making sweets at home for a while now and since everyone has been asking me for tried and tested recipes and which equipment to use, I thought I would share it with you in one place.
I have included my favourite recipe for hard boiled sweets and a list of equipment that I use all the time.
If you are still not quite sure about working with sugar you are welcome to join me and see what we can make in one day!
I'd love to know how you get on, so feel free to connect with me on social media or leave me a comment on my blog.

So, here is to sticky fingers and a lovely sweet smell in the air (or your kitchen)!
Magdalena
- TRADITIONAL SWEETS RECIPES -
CANDY CANE RECIPE
My favourite step by step candy cane recipe with detailed instructions and photos. Not just for Christmas, the recipe can be easily used for other two toned sweets. Fairly easy to make and taste delicious too.
CHOCOLATE FUDGE RECIPE
A very easy to make recipe that can be easily made with different toppings, such as pistachios, cranberries or cherries. You can always adapt the recipe to different flavour and enjoy it any time of the year.
BOILED SWEETS RECIPE
My tried and tested recipe for hard boiled sweets. I've included step by step pictures and helpful hints to help you get the best results. You can use this recipe to create lollipops, two toned sweets or just a longer sticks of rock.
- SWEETS MAKING EQUIPMENT -
To get the best results when making sweets at home, it's best to get the right equipment from the start.

Here is my personal selection of equipment that I tried and used and know that the quality withstands the heat and the process of sweets making.

Have a look at what you already have at home and what you can readily utilise.
The minimum you will need is a sugar thermometer, big soup pot (or other large pot) and heat proof surface.

You can use any large pot you have, but I prefer to use a non-stick soup pot as it's easier to clean afterwards. Don't underestimate the size, in this case, it really does matter! Most sugar recipes double in size (really rapidly!) when boiling and you can't keep the pot on a lower heat to prevent it from running over the top, because you would spoil the sugar syrup. With some recipes, such as honeycomb, the final stage involves the mixture tripling in size and running just about everywhere.

In the olden days chefs (before sugar thermometers were invented) would check the temperature of the boiling sugar by diving in with their fingers and checking how quickly the sugar thickened. Years of experience would tell them when the sugar reached 'hard boiled stage' or when it was just at 'soft boiled stage'. As much as I like history and doing things 'the old fashioned way' I'm grateful for the invention of the sugar thermometer. If you are completely new to working with sugar, getting the temperature right is definitely a step in the right direction. Without a thermometer, chances are you are going to end up with a burned pot.

If you already have a granite kitchen surface, you should be fine, but I prefer large marble. Make sure that the one you buy is a good thickness (at least 3 cm). That way it's not going to fly around as you are working and the thickness also means that the sugar will cool down quickly.
You will also need something to initially move the sugar mixture around the marble. The mixture will be very hot (over 100 C) so you need to use good quality heat proof equipment. I use a large stainless steel spatula or you can also use a sturdy stainless steel bread dough cutter.
To save you time looking around, I've included links to my favourite equipment items and since recommending my local shop wouldn't do much good, here is sweet making equipment you can get anywhere.

- SWEETS MAKING COURSES -
click on any picture to find out more and to book your place